Boston Event Calendar for April 2015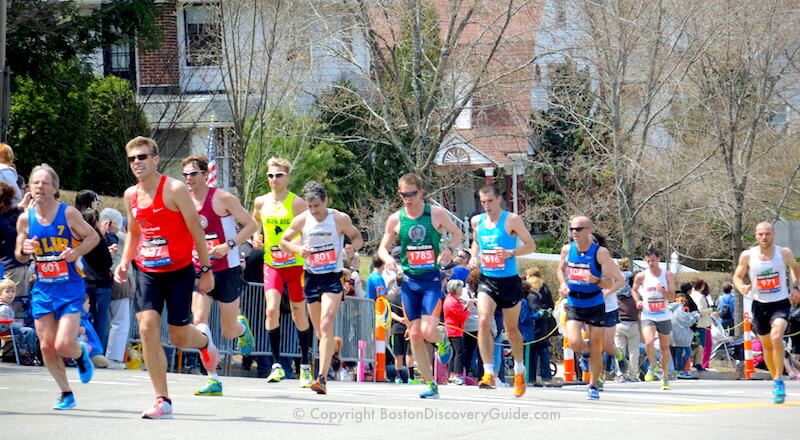 Exciting events fill the Boston Events Calendar for April, 2015 - the 119th Boston Marathon, Patriots' Day reenactments, Red Sox opening day, and more!
Large crowds will cheer the Boston Marathon runners as we express support for this important Patriots Day event and its meaning to our city. It's the perfect time to visit Boston.
Patriots' Day commemorates the start of the American Revolution with numerous reenactments, parades, and celebrations. Don't miss the chance to experience this local tradition in which local citizens honor those who paved the way for freedom from British rule almost 250 years ago.
Lots more events take place during April - the Big Apple Circus entertains on City Hall Plaza, two international film festivals show the best indie films from around the world, Dirty Dancing opens at the Colonial Theatre - and much more!
---
The 119th Boston Marathon - 2015
When: Monday, April 20 - start times range from 9:17am to 11:15am
Where: 26 mile, 385 yard course between Hopkinton and Boston
Cost: Free
Stay: Boston marathon hotels

The 119th Boston Marathon - one of the city's biggest events of the year, and also known as the "Patriots Day Race" - features about 36,000 elite runners from around the world competing in a route made difficult by rolling terrain and features such as "Heartbreak Hill."
Although the winners complete the course in just over 2 hours, many participants are still running hours later. You can watch from anywhere along the Boston Marathon route.
If you attend the traditional Red Sox home game scheduled for Marathon Day, you'll be part of the crowd streaming into Kenmore Square just as the runners arrive at the finish line on Boylston Street.
---
Patriot's Day Re-Enactments, Parades, and Events - 2015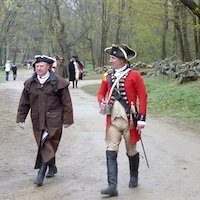 Celebrated annually on the third Monday in April (a Massachusetts State holiday), Patriot's Day (April 20, 2015) commemorates events and battles in Lexington, Lincoln, Concord, and present-day Arlington (once called Menotomy) that marked the beginning of the Revolutionary War.
When: Most Patriots Day events take place from Saturday, April 18 - Monday, April 20, with more events throughout April

Get the complete schedule for dozens of Patriots' Day events
Where: Boston's North End, Lexington, Concord, other locations
Cost: Most are free

Learn more about Patriots' Day reenactments
Plan a day trip to Old North Bridge and other historic sites in Concord, MA
---
---
---
Interesting Boston Hotel Special Deals for April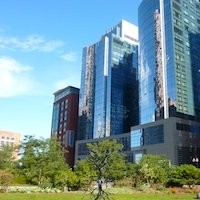 With flowers bursting into bloom throughout the city and tons of things to do, April is a great month to visit Boston. Especially if you're planning a visit for anytime other that Boston Marathon weekend, you'll find some excellent deals, special savings, and discounts for Boston hotels.
Check out these fun Boston hotel offers for April:
- Sheraton Hotel Boston - 40% off your second night. With a great Back Bay location and views, plus one of the best indoor pools in the city, you can't go wrong at this high-end hotel.
- Lenox Hotel - "One If by Land, Two If by 'See'" - Commemorate the American Revolution with the Lenox Hotel's exclusive historian-guided town car tour of Boston's most famous historical sites - Paul Revere's house, Old North Church, Bunker Hill Monument, and more! Call 800-225-7676 for details.
- InterContinental Hotel Boston - Luxurious waterfront InterContinental Boston happens to be next to the spot where Boston's revolutionaries dumped tea into the Harbor - and this special package includes admission to the Boston Tea Party Ships & Museum and the Old South Meeting House - plus other tea treats. Call the hotel for details: 1-617-747-1000.
- Nine Zero Boston - Valentine's Day may be past, but you can celebrate anytime with Nine Zero's "Sweetest Taboo" package which includes a bottle of Champagne, two red velvet cupcakes, and a basket of luxe massage oils and bath salts at this favorite Kimpton hotel downtown near Boston Common and the Theatre District. Book online with rate code PIND.

---
Dirty Dancing at the Colonial Theatre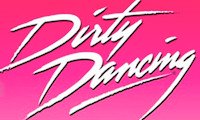 April 28 - May 10, 2015
Come see Dirty Dancing, the unbeatable 1987 classic about mixing classes, titillating dancing, and love, as a young dance teacher at a resort, Johnny, takes young beautiful upper-class Baby on a journey to discover an exciting and wild new life.
Dirty Dancing mixes rock 'n' roll and sultry dancing for a wonderful evening that will leave you smiling.
Get Best Tickets Now!
More Shows in Boston in April - 2015
Tickets:
TicketLiquidator
| AceTicket
| Goldstar - Half-Price Tickets
---
---
---
---
---
---
---
---
---
---
---
---
---
---
---
---
---
---
---
---
---
---