Home > Boston Events >
Boston Event Calendar for
April 2014
Marathon, Patriots Day, Red Sox - Biggest April Events!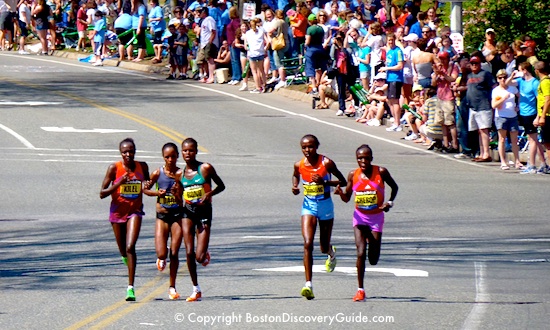 Boston Marathon Front Runners - Women's Division
Exciting events fill the Boston Events Calendar for April, 2014 - the Boston Marathon, Patriots' Day reenactments, Red Sox games, and more!
Get Red Sox tickets and attend the first home game as Fenway Park celebrates its 100th birthday, cheer the Boston Marathon runners, celebrate Patriots' Day and the start of the American Revolution, and ride on the Swan Boats in the Public Garden.
In addition, the Big Apple Circus comes to town, two international film festival show the best indie films from around the world, and Boston concert and theater venues showcase famed violinist Joshua Bell, Don Quixote, and the Boston Ballet.
Add an event to the Boston Event Calendar for April 2014
Quick Links: Boston events calendars: March l May l Other Months

Half-Price Tickets - Shows, Concerts, Cruises, Tours
Half-price Boston tickets for April
- Celtics vs Brooklyn Nets at TD Garden on April 10
- Two Gentlemen of Verona @ Cutler Majestic Theatre at Emerson College
- Shear Madness at the Chalres Playhouse
- She Kills Monsters @ Boston Center for the Arts Plaza Theatre
- Boston Breakers Women's Pro Soccer @ Dilboy Stadium in Somerville
- Blue Man Group at the Charles Playhouse
- Boston Baroque @ Jordan Hall
- Brunch, lunch, and dinner cruises on the Odyssey
- Top Stars and Rising Comedians at Nick's Comedy Stop
- Blue Man Group at the Charles Playhouse

Find even more half-price tickets!
Return to top - Boston Event Calendar for April

The 118th Boston Marathon - 2014
When: Monday, April 21 - start times range from 9:17am to 11:15am
Where: 26 mile, 385 yard course between Hopkinton and Boston
Closest T station to the finish line: See Boston Marathon for suggestions
Cost: Free
Stay: Boston marathon hotels
More information about the Boston Marathon
The 118th Boston Marathon - one of the city's biggest events of the year, and also known as the "Patriots Day Race" - features more than 25,000 elite runners from around the world competing in a route made difficult by rolling terrain and features such as "Heartbreak Hill."
Although the winners complete the course in just over 2 hours, many participants are still running hours later. Registration to run in each year's race takes place in September, but you can watch from anywhere along the Boston Marathon route - or check out qualifying times. If you attend the traditional Red Sox home game scheduled for Marathon Day, you'll be part of the crowd streaming into Kenmore Square just as the first runners arrive at the finish line on Boylston Street.
Last year's 117th Boston Marathon ended in tragedy, with 4 lives lost and many more injured. Much-appreciated support poured into Boston from around the world as we grappled with the attack on one of our most cherished traditions. Memorials appeared around the police barricades surrounding the bomb sites. You can see photos of the memorials here.
Patriot's Day Re-enactments, Parades, and Commemorations
Celebrated annually on the third Monday in April (a Massachusetts State holiday), Patriot's Day (April 21, 2014) commemorates events and battles in Lexington, Lincoln, Concord, and present-day Arlington (once called Menotomy) that marked the beginning of the Revolutionary War.
When: Most Patriots Day events take place from Saturday, April 19 - Monday, April 21, 2014, with more events throughout April
Where: Boston's North End, Lexington, Concord, other locations
Cost: Most are free

Find out more about Patriots' Day reenactments
Get the complete schedule for dozens of Patriots' Day events
Find out about making a day trip to Old North Bridge and other historic sites in Concord, MA
Fun Boston Tours
Boston Running Film Festival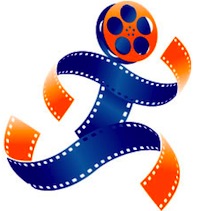 Wondering what to do if you arrive in the city a few days before the Boston Marathon?
Stop by the new Boston Running Film Festival at the Hynes Auditorium on Friday April 12, Saturday April 13, and Sunday April 14, 2013 to catch some or all of the 19 films from around the world about running, hear panels of film directors and running celebrities, and meet other runners.
Films are shown in 6 themed blocks, and you can buy individual tickets for $9 each, a pass to all for $29, or a VIP pass for $59. Proceeds benefit cancer research.
More about the Boston Running Film Festival at the festival website: http://runagainstcancer.org/runfilmfest/
Closest T station: Green Line B/Hynes

John Hancock Sports and Fitness Expo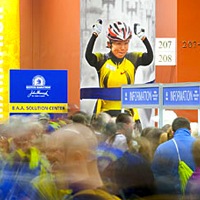 The huge (and free) John Hancock Sports and Fitness Expo takes place in the Hynes Auditorium during Patriots Day Weekend - April 12, 13, and 14, 2013 - and if you love running, you couldn't ask for a better reason to arrive a few days early before the Marathon.
Runner's World magazine calls this event the "best runner's expo in the country" and the 80,000 enthusiasts in attendance can attest to that.
In addition to the popular Runners Seminar Series, you can visit exhibits by almost 200 of the running industry's top companies - and of course you can buy every bit of running gear you've ever dreamed of.
With the new Boston Running Film Festival going on the Hynes during the same time period, you can totally immerse yourself in running before the Marathon even begins.
More info: www.conventures.com/sportsfitnessexpo/
Closest T station: Green Line B/Hynes

Bruins Home Games at the Garden during April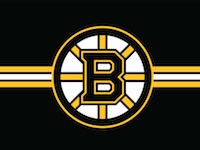 Where: TD Garden, 100 Legends Way (off Causeway), Boston's West End
Closest T station: Orange and Green Lines/North Station
Tickets: Boston Bruins Tickets
The Boston Bruins play their last regularly scheduled home games during April. Thanks to the NHL lockout earlier in the season, games extend further into April than usual. Come cheer them on to an exciting finish to a too-short season!
Saturday, April 5 vs Flyers - 1:00pm
Saturday, April 12 vs Sabres - 12:30pm
Interesting Boston Hotel Special Deals for April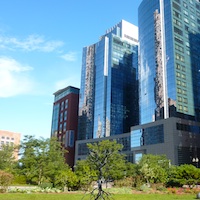 With flowers bursting into bloom throughout the city and tons of things to do, April is a great month to visit Boston. Especially if you're planning a visit for anytime other that Boston Marathon weekend, you'll find some excellent deals, special savings, and discounts for Boston hotels.
Check out these top Boston hotel offers for April:
- Sheraton Hotel Boston - 40% off your second night. With a great Back Bay location and views, plus one of the best indoor pools in the city, you can't go wrong at this high-end hotel.
- Lenox Hotel - Get up to 20% off at this special luxury hotel in Back Bay, with special discounts available through May 31 (not available on all days).
- InterContinental Hotel Boston - Luxurious waterfront InterContinental Boston is also offering up to 20% off your rate when you book early. Located on the Downtown Waterfront overlooking Boston Harbor, the InterContinental is one of Boston's most sought-after luxury hotels.
- Nine Zero Boston - Free valet parking and in-room breakfast for 2 up to $50 daily, plus late check-out and a welcome amenity adds up to a GREAT deal for this favorite Kimpton hotel downtown near Boston Common and the Theatre District. Good through September 30.


The Book of Mormon at the Opera House
When: April 9-28
Where: Boston Opera House, 539 Washington Street, Boston's Theatre District
Closest T station: Green Line/Boylston

The hilarious Tony Award-winning musical Book of Mormon to comes to the Boston Opera House for almost the entire month of April as part of a national tour. Suitable for audiences 18 and older. Shows are selling out - so don't wait to get your tickets!
More Boston Theater and Shows April - 2013
Tickets:
TicketLiquidator
| AceTicket
| Goldstar - half-price tix
Red Sox Opening Game at Fenway Park - 2013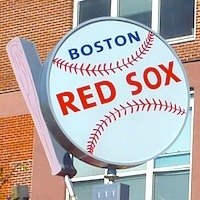 When: April 8
Where: Fenway Park in Boston's Fenway neighborhood
Closest T station: Green Line/Kenmore
Spring truly arrives in Boston when the Red Sox play their opening game at Fenway Park against the Orioles. Will this season bring back the excitement? Will the team have a shot at the World Series this year? Anything seems possible when the season begins.
Get your tickets and check schedules
More about enjoying the Red Sox:
Check out these excellent hotels near Fenway Park
Want to dress like a Red Sox player? Check out our Red Sox clothing and Red Sox hats!
Return to top - Boston Event Calendar for April
Watch Robots Compete in Boston FIRST - 2014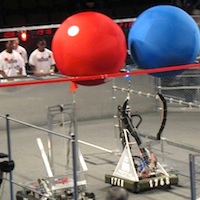 When: April 10-12, 8am - 6pm
Where: Agganis Arena, 925 Commonwealth Ave, Allston (near Fenway), Boston
Closest T station: Green Line/Pleasant Street (Outbound) and St Paul Street (Inbound)
Cost: Free
More information: 617-482-6661; Boston FIRST website
The annual Boston FIRST (For Inspiration and Recognition of Science and Technology) Regional Robotics Competition is the largest robotics competition in Boston, and lots of fun to see. The competition features exciting games and competitions between robots built by teams of middle school and high school students from Massachusetts and New England, and even farther away.
Insider tip: Put on a pair of the safety goggles available in bins, and walk behind the performance arena to see all the piles of spare parts that each group brings in case of last-minute repairs. You can usually even see repairs being made.
Boston Common Carousel Opens for 2013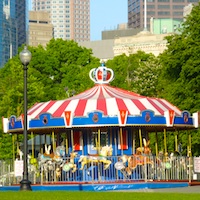 When: Friday, April 12 - Hours are Sunday - Thursday, 10am-6pm, Friday and Saturday, 10am-8pm
Where: Boston Common
Cost: $3

The colorful Boston Common carousel across from Beacon Street provides plenty of entertainment for the younger set from April through October.
Check out Boston's other carousel located on the Rose Kennedy Greenway.


Rosalita's Puppets at Boston Common Carousel
Join Rosalita's Puppets for singing, storytelling, and fun next to the Boston Common Carousel. Shows are free.
The April show features Aunty Goose.
Show date: April 27th
Show times: 12-12:15pm, 12:30-12:45pm, 1-1:15pm.
See the May calendar for the next puppet show at the Carousel.


Essential Information for Boston Red Sox Fans
Boston Comic Con Expo
CANCELED due to the city-wide lockdown while the Boston Marathon bombers are being captured - will be rescheduled
When: April 20 (10am - 7pm) and April 21 (10am - 5pm), 2013
Where: Hynes Auditorium, 900 Boylston St, Back Bay neighborhood
Closest T station: Green Line/Hynes Auditorium
Cost: $20 for 1 day, $35 for both days
Stay nearby:
- Sheraton Boston
- Hilton Back Bay
- More Back Bay hotels
More info: www.bostoncomiccon.com
Boston Comic Con gives you the chance to meet and chat with over 200 top graphic novelists, super hero artists, and developers of anime, movies, games, and toys. Featured guests this year include Carlos Pacheco, Mike Mignola, George Perez, and Jon Bernthal of "The Walking Dead." Also look for Mark Bagley, Amanda Conner, Tony Daniel, Ed McGuinness, and Bill Willingham.
Plenty of dealers will be present also, so indulge in this opportunity to see your own graphic/comic heroes and add to your collection.
Boston discount passes for MFA and other attractions
GoBoston Card

60 ways to save up to 55%

On attractions, tours, cruises

CityPASS

5 top attractions in 9 days

Over 50% savings

Go Select

YOU choose your tours,

attractions, cruises - Save BIG!
Use these Boston discount passes for Museum of Fine Arts, plus admission to lots of other attractions, museums, tours, and cruises - compare the savings!
Boston Concerts during April 2013
Wang Theatre
| TD Garden
| Bank of America Pavilion | Gillette Stadium

Boston Symphony Hall
| House of Blues
| Paradise Rock Club

Orpheum
| Wilbur Theatre
| Colonial Theatre
| Royale

Boston Opera House | Comcast Center
| Agganis Arena
Boston Walking Tour - Boston Bridges
Don't miss this fascinating family walking tour of Boston bridges sponsored by the West End Museum on Saturday, April 6, 11am - 1pm. Meet at the West End Museum (150 Staniford Street) for this special tour of Boston bridges led by experts from the Boston Society of Civil Engineers (which like everything else in Boston, is old - the organization dates back to 1848!).
Wear comfortable walking shoes, because the tour starts at South Station, explores bridges along Harborwork and the Fort Point Channel, and ends by the Zakim Bridge and the new double helix North Bank Bridge. Bring your camera!
Cost: $15
More information: West End Museum website
Independent Film Festival Boston 2013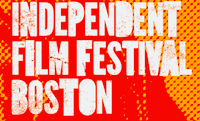 When: April 24 - 30
Where: Primarily at the Somerville Theatre, Davis Square, Somerville
Nearest T station: Red Line/Davis
Tickets: Buy season passes (partially tax deductible) or individual tickets - see IFF's website for pricing.
More information: IFF Boston Website
The 11th Annual Independent Film Festival Boston spans 7 days, and promises to be bigger and better than ever, with familiar names plus many new ones. IFF Boston showcases independent film makers from around the world working outside of the Hollywood system, and the lineup offers plenty of interesting features, shorts, and documentaries. Lots of panels and parties let you can talk with the filmmakers and ask them questions. Boston film fanatics rate this festival as one of the best.
Find more Boston film festivals
Return to top - Boston Event Calendar for April


Last Celtics Home Game at the Garden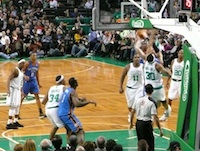 When: April 26, 8pm
Where: TD Garden, 100 Legends Way (off Causeway), Boston's West End
Closest T station: Orange and Green Lines/North Station
Check Boston Celtics tickets
The Celtics play their last regularly scheduled home game of the season against the Milwaukee Bucks at the Garden. Come cheer and show some green.
April 2013 - Boston Celtics Schedule
Wednesday, April 3 vs Detroit Pistons - 7:30pm
Friday, April 5 vs Cleveland Cavaliers - 7:30pm
Sunday, April 7 vs Washington Wizards - 6:00pm
Wednesday, April 10 vs Brooklyn Nets - 8:00pm
Wednesday, April 16 vs Indiana Pacers - 8:00pm

Photo courtesy of Adam Pieniazek
Boston Art Shows - April 2013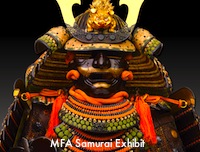 Samurai! Armor from the the Ann and Gabriel Barbier-Mueller Collection, April 14-August 4, 2013 - Part artistry, part protection, the extraordinary armor used by Japan's elite samurai military shoguns from the 12th through the 19th centure forms the heart of this fascinating exhibit at Museum of Fine Arts, Fenway.
Coerced Nature - Fascinating painterly videos by Sam Jury are projected on to sculptural forms, walls, windows, and public campus spaces as part of The Rose Art Museum spring special exhibits, February 13 through May.


Boston International Film Festival 2013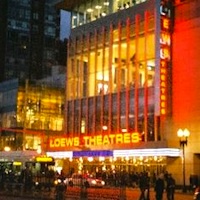 When: April 12-21
Where: AMC Loews Boston Common, 175 Tremont St, across from Boston Common
Nearest T station: Green Line/Park
Tickets: $12 for most single sessions; $75 all-session pass; $250 VIP pass (you get to meet the stars and directors!)
More information: BIFI Website
The Boston International Film Series brings together the best local and international independent and experimental films in this 10-day festival. "Eclectic" barely begins to described the wide-ranging scope of the films you'll see here - everything from documentaries to avant-garde surrealism.
Tickets are sold for "sessions," typically including a longer film bundled with several shorter films on a similar topic or theme. It's fair to say there's literally something here for everyone.
Hotels near Boston International Film Festival and Loews Theatres
| | | | |
| --- | --- | --- | --- |
| | | | |
Find more Boston film festivals
Return to top - Boston Event Calendar for April


31st Run of the Charles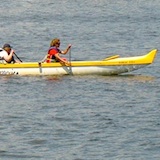 When: Sunday, April 28, 2013
Time: Races start between 10:30 and 1pm, depending on the race length (6 to 26 miles). To watch from Boston or Cambridge, expect the most action between about noon and 4pm
Where: Charles River
Cost: Free for spectactors
More information: Run of the Charles
New England's largest canoe and kayak race takes place on the last Sunday in April - perfect way to spend a Saturday afternoon if you're a spectactor, or enjoy a day on the river if you're a paddler.


The Swan Boats Return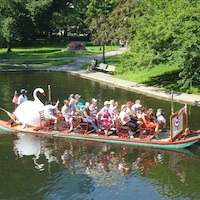 When: Saturday, April 13, 2013
Where: Boston's Public Garden
Cost: $2.75 adults; $1.50 children 2 - 15 years; $2 seniors
More information: Boston Swan Boats
In a sure sign that spring has arrived, the pedal-powered Swan Boats return to the Lagoon in Boston's Public Garden every April on the Saturday before Patriots Day.
Welcome spring and enjoy the pale green hints of spring foliage as your boat glides around the Lagoon for the blissful 15-minute ride. Soon, the real swans will return.
While you're in the Public Garden, walk over to see the famous Make Way for Ducklings statues.

Art in Bloom at Museum of Fine Arts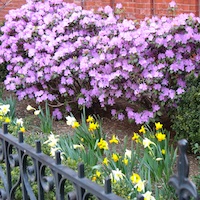 When: Saturday, April 27 - Monday, April 29, 10am-4:45pm
Where: Museum of Fine Arts, Boston's Fenway neighborhood
Closest T station: Green Line/Museum
Cost: Tours and most special events are free with the cost of admission, while the teas and a few other events require tickets - check the MFA website for details.

In the 37th Art in Bloom celebration, MFA welcomes the arrival of spring in Boston with floral arrangements inspired by works of art throughout the museum. Special guided tours, teas, and other activities add to the festivities. British floral designer Shane Connolly will present a lecture and floral demonstration on Monday, April 30.
And of course, the timing of MFA's event is perfect: outside the museum, magnolia and cherry trees have burst into bloom all over Boston. Celebrate this special time of the year by visiting Art in Bloom - and then walk around the city and enjoy all the flowers.


Paul Revere House Reenactments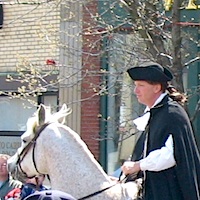 When: April 14-29
Where: Paul Revere House, Boston's North End
Cost: Some are free with admission to the museum: $3.50 adults; $1 children 5 - 17 years; $3 seniors and college students; others cost a few dollars more
More information: Paul Revere House website
To commemorate Patriots Day, reenactments, dramatizations, and concerts throughout school vacation week make events and daily life in the late 1700s come alive. Fun for kids and adults!
Return to top - Boston Event Calendar for April
Continuing during April in Boston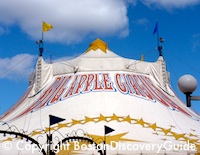 Boston Wine Festival at Meritage Restaurant
Noon Concerts at King's Chapel on the Freedom Trail
First Fridays at Museum of Fine Arts
Big Apple Circus through 5/13
Return to top - Boston Event Calendar for April
Looking ahead to May
More on the Boston Event Calendar April 2012
Take a look at these exciting events added by others:
Know about a great Boston Event for April?
Tell us where it's being held, dates, times, cost, and who's sponsoring it. Most important, tell us why others will enjoy it.

Where to get more information about it (phone # and web address) helps others find it.

Please include your name and location on the submission form, and at least 1 photo or image to represent the event. Submissions without your name and one or more photos or images will not be accepted.
What Other Visitors Have Said
Click below to see contributions from other visitors to this page...

Compare Boston discount cards
Like this Page? Please Share!
More Fun Boston Events Year Round!
Boston Discovery Guide > Events > April