10 Boston Activities for Rainy Days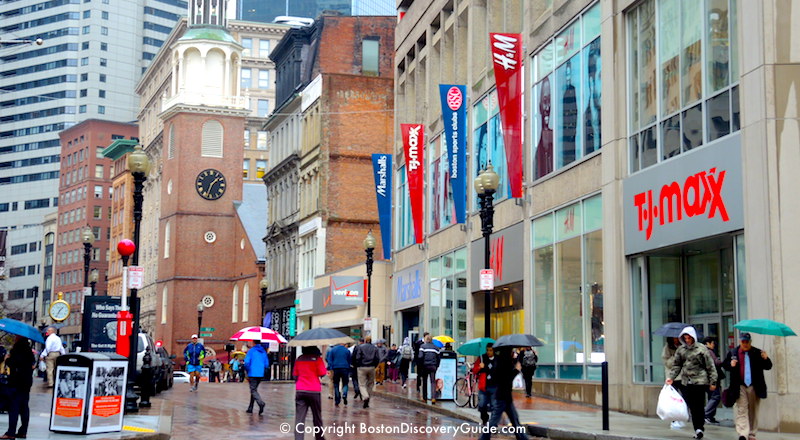 Don't let rain dampen your Boston travel plans!
Our list of 10 top Boston activities for rainy days will give you plenty of suggestions so that drizzles or downpours won't turn your weekend in the city into a wash-out.
Even better, you'll get get to see some wonderful parts of the city that you might otherwise miss.
Best of all, these rainy day activities in Boston are also fun things to do on sunny days . . . and even those other "s-word" weather days that we don't like to use . . . snow, sleet, and worst of all, slush.
Boston Discovery Guide's 10 Recommended Activities for Rain (and Snow, Sleet, & Slush)
1. Spend a day at a museum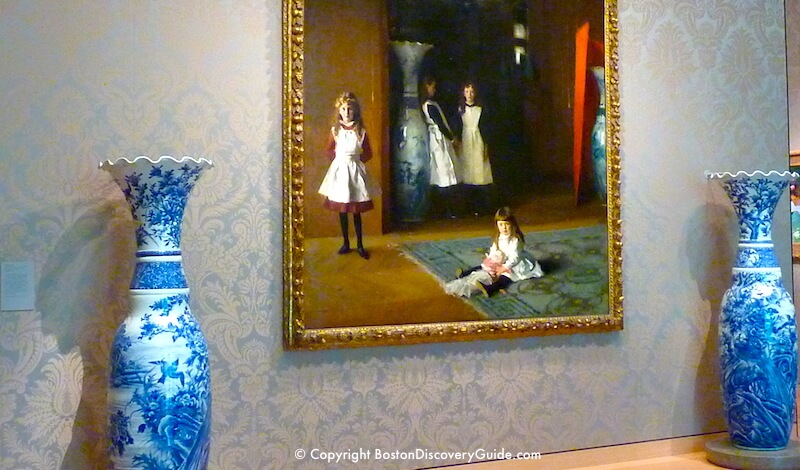 Spending a day in a museum is a time-honored way of avoiding bad weather - rainy days, steamy days, snowy days.

With over 30 museums to choose from, finding one to fit your interests shouldn't be a problem.

But if you're dealing with a bone-chilling drizzle or soaking downpour, consider 2 additional criteria:
Size - Seek out bigger museums where you can happily spend several hours
Location - Specifically, choose a museum located close to a subway (or "T" as we call it) stop so that you don't get drenched in transit
These suggestions fit both criteria:
Are you visiting with kids? Head to the Boston Children's Museum (best for ages up to about 10-12), New England Aquarium, or Museum of Science.
Teens and adults? In addition to the Aquarium and Museum of Science, try the Museum of Fine Arts - be sure to the spectacular Arts of the Americas Wing and check out the muumies in the Egyption rooms. And the Boston Public Library, although technically not a museum, overflows with museum-quality art and artifacts and offers the additional advantage of being free.
To save on admission fees if you're going to more than one museum, get a Boston discount card. You can choose from 2 types:
Boston CityPASS - Gives you free admission to the New England Aquarium, Museum of Science, and Museum of Fine Arts, plus other attractions. Good for 9 days.
Go Boston Cards - Gives you free admission to New England Aquarium, Museum of Science, Museum of Fine Arts, and Boston Children's Museum, plus other attractions. Available for 1, 2, 3, 5, or 7 days - you choose.
---
---
---
---
---
---
---
---
---
---