Home > Restaurants >
Boston Thanksgiving Dinner
Best Places to Eat Thanksgiving Dinner in Boston
Thanksgiving 2015 Date: Thursday, November 26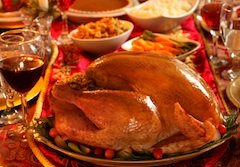 Boston Thanksgiving dinner restaurant menus range from traditional to innovative, but sumptuous feasts rule the day.
If you are visiting Boston and plan to enjoy Thanksgiving dinner in one of our wonderful restaurants, keep in mind that many Boston families have a long tradition of dining out on this day.
Therefore, be sure to make your reservations EARLY!
If you are staying at one of the many Boston hotels serving Thanksgiving dinner, check for special packages including dinner and perhaps other goodies such as tickets or discounts.
Additionally, many other Boston restaurants serve Thanksgiving dinner, offering everything from fancy sit-down dinners to more lavish Thanksgiving buffets.
You will typically find that most Thanksgiving menus are prix-fixe, meaning that you will pay a set price, with perhaps a lower rate offered for children.
Some restaurants offer wine pairings as an option - very often, a great deal.
Please note: Cost and menu information on this page can change without notice, so confirm details when you make your dinner reservation.
Find out about more Thanksgiving weekend events
Please note: All of the information on this page is from last year. Thanksgiving dinner information usually starts becoming available in late September - so do check back!
Boston Hotels Serving Thanksgiving Dinner
Parker House Thanksgiving Brunch & Dinner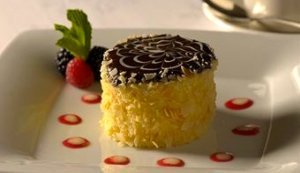 Parker House, original creator of Parker House rolls and Boston cream pie, offers a Thanksgiving Brunch with seatings at 12 noon and 2:30pm, and a Thanksgiving Dinner featuring a special holiday menu from 5pm to 10pm. ($58 per adult; $19 per child 12 and under).
Location: 60 School Street, downtown. Dinner reservations: 617-227-8600. Stay: Hotel Rates & Reservations
Photo of Boston Cream Pie courtesy of Parker House
Millennium Bostonian Hotel's North 26 - Thanksgiving Prix-Fixe Dinner
On Thanksgiving Day, Chef Julia Brant at North 26 offers a delicious Chef's choice 3-course prix-fixe dinner featuring the bounty of the season. 12 noon - 6pm ($55 per person, $35 for kids 7-12, children 6 and under dine free).
Location: 26 North Street, Historic Downtown Boston. Dinner reservations: 617-557-3640. Hotel reservations: Reviews and Rates
Artisan Bistro at the Ritz-Carlton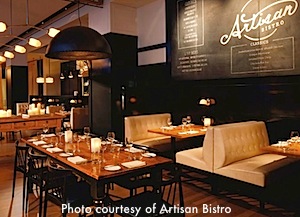 Thanksgiving brunch features carving stations with roast turkey and prime rib plus plenty of fresh New England seafood.
Available from 12noon - 2:30pm ($98 per adult; $48 per child).
Location: 10 Avery Street, Theatre District. Dinner reservations: 617-574-7176. Stay: Hotel Rates & Reservations


Beacon Hill Bistro at Beacon Hill Hotel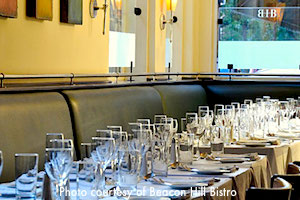 Even though Beacon Hill Bistro is part of Beacon Hill Hotel, it enjoys national fame for its cuisine while remaining a neighborhood favorite - quite a feat to pull off!
Executive Chef Lucas Sousa will offer a delicious 3-course prix fixe menu featuring many delicious selections such as oyster stew, free-range turkey with confit leg stuffing and gravy, roasted pork loin, pan-seared salmon, and pumpkin gnocchi from 1pm - 10pm ($61 per person; optional wine pairing $32). Location: 25 Charles Street, Beacon Hill. Dinner reservations: 617-723-7575. Hotel reservations: Reviews and Rates
Boston Thanksgiving at Seaport Hotel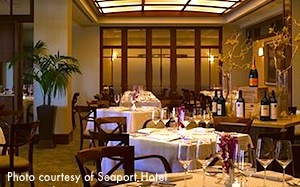 The Seaport Hotel offers a wonderful Thanksgiving brunch/dinner buffet with a huge number of wonderful choices - everything from French toast to a raw bar to roast turkey breast with cranberry sauce plus all the traditional accompaniments.
An array of specialty pies and cakes as well as a chocolate fountain rounds out the feast.
11am - 3pm ($80 adults, $25 kids 5-12, children 4 and under are free). Location: One Seaport Lane, South Boston Waterfront ; Dinner reservations: 617-385-4304. Hotel: Compare reviews & Rates | Check for special Thanksgiving packages on Seaport Hotel website


Brasserie Jo at The Colonnade - Thanksgiving Dinner with French Flavors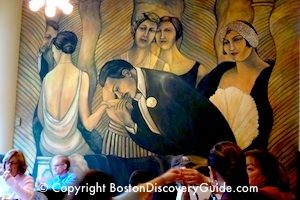 Enjoy a traditional American Thanksgiving dinner at popular French restaurant, Brasserie Jo at the Colonnade Hotel across from Prudential Center, or order the French version featuring slow-roasted turkey breast and turkey leg confit.
American or French turkey entree ($28-$29) with all the sides, bisque ($7), and dessert ($7).
Location: 120 Huntington Ave, Back Bay. Dinner reservations: 617-425-3240. Hotel reservations: Rates and Review
Cafe Fleuri at the Langham Hotel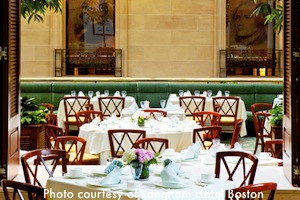 At the elegant Langham Hotel, you can enjoy a lavish Thanksgiving Day brunch at Cafe Fleuri ($81 per adult, $40 for children 5-12, 4 and under complimentary) at 11am, 11:30am, 12 noon, 1:30pm, 2pm, 3:45pm and 4pm (617-451-1900 for reservations).
Cafe Fleuri is know for its lavish Thanksgiving buffets offering a wide range of traditional and innovative Thanksgivng specialties at the Thanksgiving, Carvery, and Seafood buffet stations.
Location: 250 Franklin St, Boston's Financial District. Hotel Reservations: Reviews and Rates
Boston Restaurant Savings
Restaurant.com - Save 60% or More on Boston Restaurants
More Boston Hotel Restaurants Serving Thanksgiving Dinner
Thanksgiving Dinner at the Taj Boston Hotel
Thanksgiving Buffet at Omni Parker House Hotel
Ritz-Carlton Boston Common Thanksgiving Buffet Dinner
Boston Restaurants Serving Thanksgiving Dinner
The Merchant - Choose Prix-Fixe or a la Carte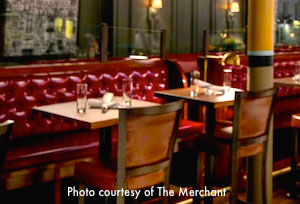 American brasserie The Merchant (60 Franklin Street in Downtown Crossing) lets you choose from a prix-fixe 3 course Thanksgiving menu - or order items a la carte.
Entree choices include a roast turkey dinner with traditional accompaniments, plus three less-traditional options: steak frites, slow-roasted Irish sea trout, and wild mushroom rissoto. Add an appetizer and a dessert for a memorable holiday feast.
12 noon - 8pm ($40 per person for the prix-fixe). Dinner reservations: 617-482-6060


Beat Hotel - Cambridge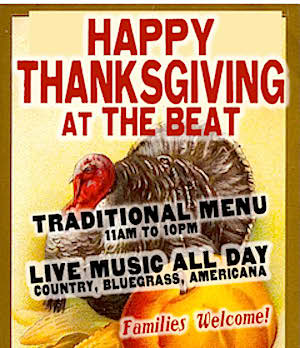 Just to be clear - Beat Hotel is not really a hotel - it's a really cool brasserie with great food in Harvard Square, Cambridge, that features live music on most evenings.
For Thanksgiving, Beat Hotel is offering a special traditional Thanksgiving and live country, bluegrass, and America music all day, from 11am to 10pm. If you're looking for something a little different, but still traditional, for Thanksgiving this year, look no farther.
The menu features several main dishes - roast organic turkey, prime rib, Maine sole, rack of lamb, a vegetarian option, and an Aztec Thanksgiving Bowl with sides, ranging from $24-$42. There are also starters such as crab cakes and fried calamari. Desserts include pecan pie, pumpkin chocolate cheesecake, and bread pudding. Location: 13 Brattle Street, Cambridge. Reservations: 617-499-0001
Hampshire House Prix-Fixe Thanksgiving Feast
Located in a Beacon Hill mansion upstairs from the original Cheers, Hampshire House offers special occasion dining only - including a sublime Thanksgiving Dinner. The special 3-course prix-fixe menu includes your choice of a first course, main course including roast turkey, oven-roasted salmon and halibut, and grilled beef tenderloin with Gulf shrimp, and of course your choice of a traditional dessert. 12 noon - 6pm ($55 per person). Location: 84 Beacon Street, Beacon Hill. Dinner reservations: 617-227-9600
For more Thanksgiving options, check out Hampshire House's sister restaurant, 75 Chestnut


Davio's Northern Italian Steakhouse Thanksgiving Menu
Davio's is where to go for flavorful free-range organic roasted turkey from Vermont, with all the traditional veggies, challah bread herb stuffing, homemade gravy, and cranberry apple chutney. Best of all, you can get a turkey sandwich on your way out to enjoy on Friday. 12 noon - 8pm ($45 adults, $13 children under 12, $10 desserts, $12 turkey sandwich to go). Locations 75 Arlington Street, Back Bay; 236 Patriot Place (next to Gillette Stadium) in Foxborough Dinner reservations: 617-357-4810 (Boston); 508-772-7730 (Foxborough)
Return to Top - Boston Thanksgiving Dinner 2015


Legal Seafood Thanksgiving Dinner
Legal Seafood offers both traditional roast turkey or slow-roasted turkey breast with a special sausage stuffing for Thanksgiving dinner - but perhaps even better, you can also opt for stuffed lobster - or any of their other regular delicious offerings. 12 noon - 8pm in most Boston locations - check when you make reservations.
Boston and Cambridge locations and reservations:
- Legal Harborside: 270 Northern Ave, South Boston Waterfront, 617-477-2900
- Long Wharf: 255 State Street, Downtown Waterfront, 617-742-5300
- Park Square: 26 Park Plaza, Park Square, Boston, 617-426-4444
- Prudential Center, Back Bay, Boston, 800 Boylston St, 617-266-6800
- Charles Square: 20 University Road at the Charles Hotel, Harvard Square, Cambridge, 617-491-9400
- Kendall Square, 5 Cambridge Center, Kendall Square, Cambridge, 617-864-3400


Top of the Hub Thanksgiving Feast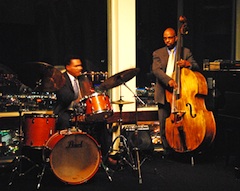 Panoramic Boston views from the 52nd floor of Prudential Center provide a sensational backdrop for Top of the Hub's Thanksgiving dinner.
The 4-course prix-fixe menu offers four entree selections, including traditional roasted turkey, sweet potatoes, and dressing, but the haddock Rockefeller, braised short ribs, and crown roast of pork sound equally tempting.
11am - 8pm, with live jazz from 4pm - 8pm ($65 adult, $25 children) - includes admission to the Skywalk Observatory. Location: 52nd floor, Prudential Tower, 800 Boylston Street; Back Bay.
Dinner reservations: 617-536-1775 More about Top of the Hub
Photo courtesy of May Wong
L'Espalier Thanksgiving Dinner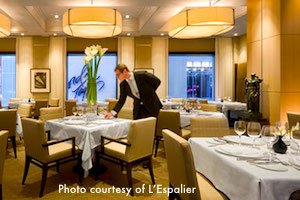 In keeping with L'Espalier's usual fine cuisine, the special 4-course Thanksgiving feast (including a vegetarian option) will be a meal to remember forever.
The menu features L'Espalier's own Apple Street Farm heritage breed turkey.
However, you can choose other main course options (including vegetarian), along with superb choices for all other courses, all with special gourmet flourishes.
At $95 per person, this meal is actually a bargain; optional wine pairings will add to your pleasure. A $120 degustation menu is available as well.
1pm - 8pm. Location: 774 Boylston St, Back Bay. Dinner reservations: 617-262-3023


Thanksgiving Dinner at the Taj Boston
The Cafe at Taj Boston's 3-course Thanksgiving dinner lets you choose an appetizer, entrée and dessert.
For appetizers, choose from wild mushroom soup with truffle essence and shaved cured duck . . . sweet potato gnocci with spinach, prosciutto, and butternut squash coulis . . . baby lettuce with chevre, truffles, and white balsamic vinaigrette.
For your entrée, you can select apple cider-brined turkey with mushroom chestnut stuffing and onion sage gravy, lemon glazed grilled salmon with potato fennel puree, a vegetable medley, or grilled beef tenderloin with gratin potatoes and huckleberry juice.
And for dessert, start dreaming now about pumpkin cheesecake with a ginger spice crust or maple pecan tart with rum ice cream and chocolate sauce.
This is the perfect way to jump-start your holiday shopping on Newbury Street on Friday . . . or just enjoy a relaxing, stress-free holiday weekend. Hours: 12 noon - 9pm ($80 per adult, $35/child); Location: 15 Arlington Street, Back Bay, Boston; Reservations: 617-536-5700
Return to Top - Boston Thanksgiving Dinner 2015


Boston Thanksgiving Musical Celebration at The Beehive
Thanksgiving dinner at The Beehive offers lots of traditional and innovative Thanksgiving choices, with plenty of delicious meat-free options for vegetarians.
This South End "cafe des artistes" offers an a la carte Thanksgiving menu so that you can mix and match to please your palate. For the main course, choose from roasted farm raised turkey with mushroom brioche stuffing, prime rib with parsnip mashed potatoes, grilled wild Alaskan salmon, Moroccan Couscous (chicken/lamb or vegetarian) and a vegetarian Thanksgiving plate.
In keeping with The Beehive's tradition of featuring local musicians, enjoy live jazz featuring female vocalists from noon - 1pm.
Hours: 1pm - 10pm, with a closing time of 2:30am. (Appetizers, not including raw bar $10-15; main course choices $21-30; children's items $8-12). Location: 541 Tremont Street, South End. Dinner reservations: 617-423-0069


Deuxave's Thanksgiving Dinner
Deuxave brings its contemporary American Nouveau Cuisine to traditional turkey to showcase local ingredients in a special 3-course holiday meal. 11am - 8pm ($75 per person; children's menu available). Location: 371 Commonwealth Ave. Dinner reservations: 617-517-5915
Boston Thanksgiving Dinner at 75 Chestnut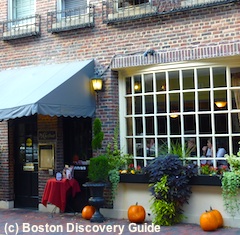 Thanksgiving dinner at 75 Chestnut, a cozy slightly-off-the-beaten path neighborhood spot in Boston's Beacon Hill, will remind you of the delicious down-home meal that your mom might have made - if your mother is an accomplished chef.
You'll start with pumpkin bisque topped with roasted pecans and chevre. Next comes the oven-roasted turkey - traditional enough until you taste the fabulous walnut stuffing, giblet gravy, and cranberry orange sauce. Garlic mashed potatoes, butternut squash puree, and string beans with julienned veggies round out the main course.
Finish with your choice of desserts - apple and cranberry cobbler with cinnamon gelato, pumpkin pie with whipped cream, and rum raisin pudding decked out with fresh berries and chocolate sauce. 12 noon - 6pm ($55 per person). Location: 75 Chestnut Street, Beacon Hill. Dinner reservations: 617-227-2175 - call after 5.
For more Thanksgiving options, check out 75 Chestnut's sister restaurant, Hampshire House
Boston Thanksgiving Buffets
Boston Thanksgiving buffet dinners attract lots of enthusiastic diners. Savor a slice of turkey for the sake of tradition, and then move on to other offerings like prime rib and seafood.
Thanksgiving buffets in Boston tend to be especially lavish, and are a holiday tradition for a lot of local families.
Lavish Thanksgiving buffet at Omni Parker House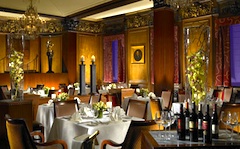 Omni Parker House Hotel in Downtown Boston, home to Parker's Restaurant offers a lavish 3-course Thanksgiving Brunch Buffet, with 2 seatings: 12 noon and 2:30pm.
Creative starters, entree choices of slow roasted turkey with herb stuffing, glazed ham, herb-crusted sirloin, and pan-seared salmon, and pumpkin ravioli with sage-brown butter sauce - plus plenty of traditional accompaniments - roasted autumn veggies, glazed sweet potatoes, creamed onions, and garlic mashed potatoes.
The mouth-watering dessert buffet includes pies and pastries, petite fours, apple cranberry crisp. Be sure to try the famous Boston Cream Pie, invented here.
Brunch seatings at 12 noon and 2:30 pm (Adults $52; children 12 and under $19). Location: 60 School Street, Historic Downtown Boston. Dinner reservations: 617-725-1660. Hotel reservations: Check rates
More Boston Restaurants Serving Thanksgiving Dinner Buffets
Millennium Bostonian Hotel's North 26's Thanksgiving Buffet
Hotels in Boston with Thanksgiving Packages
Midtown Hotel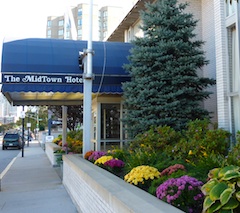 When you stay 3 nights or more over the Boston Thanksgiving weekend period, you get Thanksgiving for free!
Use special package discount code THANKS11 in the Special Request line when making your reservations. To get this discount, reserve through the hotel's website. But be sure to also check rates and reviews through discounters to make sure you're getting the best deal! Althought the Midtown doesn't have its own restaurant, walk down the block to Brasserie Jo's, or across the street to Top of the Hub at Prudential Center.
Return to Top - Boston Thanksgiving Dinner 2015
No Reservations for Thanksgiving Dinner?!?
Maybe you simply forgot to make Thanksgiving reservations . . . or you didn't realize frozen turkeys must be thawed days in advance . . . or you popped your beautiful bird into the oven but accidently hit "clean" instead of "bake" (note to self: no more wine while cooking).
Or maybe you simply loathe turkey. Or rebel at the thought of cooking all day on a "holiday." Or you just want a change of scenery...one that doesn't involve anything "traditional."
You can still have a fabulous, easy meal. Head to Boston's Chinatown, the area of Downtown more or less bordered by Hudson Street/Surface road to the east, Downtown Crossing to the north, Washington Street to the west, and Kneeland Street to the south.
Basically, you can pick any of the Chinese, Taiwanese, Vietnamese, or other Asian restaurants in the neighborhood and celebrate Thanksgiving with a delicious non-turkey meal. Order from the extensive menus - or order off-menu by simply asking the waiter, "What's good, what's fresh today?" to try the chef's choice.
More ideas at Boston's Dim Sum Restaurants
About Cost Information for Boston Thanksgiving Dinners
Please note that meal prices on this page do not include taxes, tips, or beverages. Furthermore, prices and menus can (and do!) change without our knowledge, so please confirm costs and menu options when making reservations if this is an area of concern.
Like this Page? Please Share!
More Boston Restaurant Choices to Explore
More Top Boston Events - All Year!
More Things to Do in Boston during Thanksgiving
Top Boston Attractions
Boston's must-see attractions - the Freedom Trail, Prudential Skywalk Observation Deck, Fenway Park, the Boston Marathon, Newbury Street shopping, plus more. Find out how to get discounts, where to stay nearby, how to get there, and other nearby attractions.
Boston Tours
Find all the fun ways to see Boston - everything from strolls along the Freedom Trail (with or without costumed guides) to Duck Boat land and sea tours to Boston Harbor Cruises. And don't forget about tours to nearby Concord, Salem, and Plimouth Plantation.
Boston Hotels | Best Deals, Luxury Hotels, Boutique Hotels
Choose a Boston hotel to fit your budget, preferred location, and desired amenities. Whether you want waterfront views, a cheap rate, a luxury boutique, close to Fenway Park or TD Garden, personalized service, a great deal, or something else, you can find Boston hotels to match your preferences in convenient central Boston neighborhoods.
Boston Discount Cards
Want to see Boston for half-price? Find out which of these cards give you the biggest savings in Boston, how much you can save, and which Boston discount card is best for you.
Boston Discount Hotels
"Where can I find cheap hotels in Boston?" I get this question a lot. Find out about my 5 top picks for affordable hotels in the best neighborhoods in central Boston - and learn why these convenient hotels have such cheap rates.
Boston Discovery Guide > Restaurants > Thanksgiving Dinner