Boston Discovery Guide Home > Boston Events
Boston Events - October 2013
Best Things to Do in Boston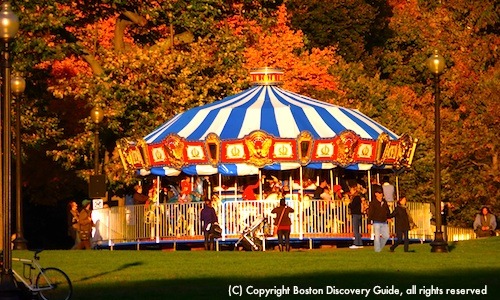 Boston Common carousel on a Sunday afternoon in October
The huge Columbus Day Parade, the Head of the Charles Regatta, the Ringling Brothers Circus, fall foliage cruises, Halloween . . . find our recommendations for these top Boston events for October 2013!
October is a perfect month for visiting Boston - especially now that the Red Sox are playing in the World Series.
At least 2 of the games will be played right here in Fenway Park!
Bright sunshine and crisp temperatures mean you'll enjoy being outdoors, especially toward the end of the month when splashes of gold and crimson fall foliage can be seen across the city.
Go on an art walk, take a cruise on Boston Harbor, or just walk around one of the city's historic neighborhoods such as Beacon Hill and the South End, where jack-o-lanterns on doorsteps will remind you Halloween is on the way.
Take a look at our top recommendations for fun things to do in Boston in October - and start planning your visit now!
Add an event to the Boston October 2013 Events Calendar
Quick Links: Boston events calendars: September l November l Other Months

Boston Halloween Parade & Pumpkin Festival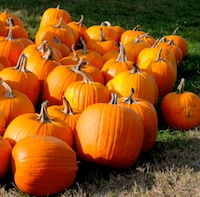 Put on your Halloween costume and head over to Boston Common's Frog Pond on Sunday, October 27 2013 for a Halloween Parade led by Frog Pond Freddie, a puppet show by Rosalita's Puppets, magic show, Pumpkin Festival and lots of other activities for all ages. This free family event takes place from 4:30 - 6:30.
Bring an 8-inch or smaller carved pumpkin - it will be lit and then floated on Frog Pond for a spectacular display. Mayor Menino's CANshare food drive will also be kicking off at the fest - so bring cans of food to donate to help those in need.
More information: 617-635-4505
Boston Red Sox Play in the World Series!!!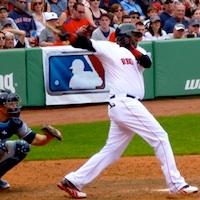 What a difference a year makes!
The Red Sox are playing in the World Series against the St. Louis Cardinals starting right here at Fenway Park!
After 2 dramatic Grand Slams by David Ortiz and Shane Victorino in Games 2 and 6 and amazing pitching by closer Koji Uehara brought the Sox victory in the ACLS, Boston's scraggly bearded team will fight for the championship.
Find the World Series schedule, and ticket and hotel information.
Fall Foliage Cruises from Boston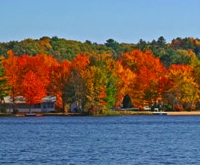 When: Departures throughout October
Where: Departing from Boston's CruisePort - heading up along the New England and Canadian coast
Cost: Varies according to length of tour and cruise line
More information: Fall foliage cruises
Want to see some gorgeous fall foliage along the New England and Eastern Canadian coastlines - and enjoy a few days relaxation and touring? Fall foliage cruises depart throughout October from Boston's Black Falcon Cruise Terminal located in the convenient South Boston Waterfront neighborhood.
Or, check out other cruises from Boston.
Combine fall foliage with your trip to Boston
No need to leave the city to find fall foliage - you'll see plenty of gorgeous fall color near these hotels in leafy central Boston neighborhoods:
More about where to see Boston fall foliage

Hillbilly Holiday at Bentley University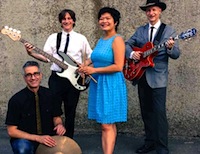 Hailing from the verdant hills of Cambridge Massachusetts, Hillbilly Holiday brings their own brand of country music to Bentley University, located 4 miles west of Boston.
You'll hear songs of love found, love lost, and love never had in this family-friendly free concert on Sunday, October 20, 2013 at 3pm in the Adamian Wilder Pavilion on the first floor of Bentley's Adamian Hall (located behind and across the plaze of the Bentley library at 175 Forest St in Waltham MA).
Hear Hillbilly Holiday's music
Fall Foliage Tours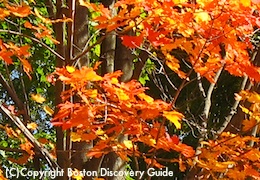 "Leaf Peeping" is Boston's most popular October event!
Fall foliage reaches its peak in October, and visitors from all over the world come to experience it. Fall foliage tours from Boston to New Hampshire, Maine, and Cape Cod take you through some of the most brilliant areas of New England autumn color.
Find dates and details for Fall Foliage tours.

Head of the Charles Regatta 2013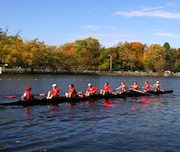 When: October 19 and 20, 8am - 4:30pm
Where: Charles River between Boston and Cambridge, MA
Cost: Free (for spectators); $5 to enter Reunion Village, the food/drink/networking area
For more information, including best viewing spots and hotels: Head of the Charles Regatta

More than 8,000 elite athletes from around the world compete in 55 events as part of the Head of the Charles Regatta, an exciting 2-day rowing meet held on the Charles River. If you're visiting Boston this weekend, join the more than 300,000 spectators watching from the bridges and banks of the Charles. Fall foliage along the river is usually near peak on this weekend - so bring your camera!
The Lenox Hotel offers a special Regatta package, which includes access to their VIP hospitality tent (a Friday night stay gives you Saturday tent access; a Saturday night stay gives you Sunday tent access), round-trip transportation between the event and the hotel, and of course luxurious accommodations in this popular Back Bay hotel. To reserve, call their Reservations Department directly at 1-800-225-7676. Compare with regular rates
5th Annual Boston Book Festival in Copley Square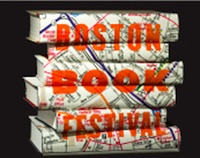 When: October 17-19 for 2013
Where: Copley Square
Nearest T Station: Green Line/Copley Square or Commuter Line/Orange Line/Back Bay
Cost: Free
More information: website
A huge array of 100+ renowned and mostly local writers, scholars, NPR hosts, publishers, and thought leaders including Nobel Prize, Newbury, and Pulitzer Prize winners converge in dozens of forums, presentations, and discussions, making the Boston Book Festival the largest literary event in New England. In addition to exhibitions, discussions, and presentations, you'll find live music, booksellers, food, and kids activities.
You can even participate in the Festival's all-city read of a short story, "The Lobster Mafia Story," by Anna Solomon, to be distributed in English and Spanish in farmers' markets, T stations, bookstores, libraries, and on line.
Within the space of just a few years, Boston Book Festival has gone from being the city's fastest growing new event to one of the biggest book fests in the U.S. - don't miss it!
ICA Boston Art Show Opening in October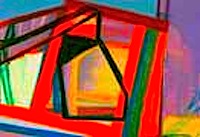 Amy Sillman: One Lump or Two
October 3, 2013-January 5, 2014 - First museum survey show of works by New York-based artist Amy Sillman.
Where: ICA Boston in the South Boston Waterfront
Admission: $15 general admission; free entrance with GoBoston Discount Card and on Thursday nights from 5pm-9pm
Boston Concerts during October 2013
| | |
| --- | --- |
| Photo courtesy of celticthunder.ie | |
Wang Theatre
| TD Garden
| Blue Hills Bank Pavilion | Gillette Stadium

Boston Symphony Hall
| House of Blues
| Paradise Rock Club

Orpheum
| Wilbur Theatre
| Colonial Theatre
| Royale

Boston Opera House | Comcast Center
| Agganis Arena
29th Annual Boston Film Festival - 2013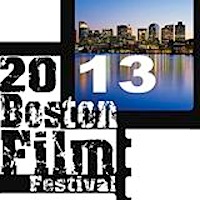 Actors, filmmakers, and film enthusiasts look forward to the annual Boston Film Festival for a chance to view the stellar line up and world premiers.
The line up includes an exciting array of diverse features, documentaries, and shorts from emerging artists to world-famous award winners. Question and answer sessions, discussions, and evening receptions hosted by top restaurants provide plenty of opportunities to chat with directors and network.
When: October 25-29
Where: The glamorous Theatre 1 at the Revere Hotel (200 Stuart Street)
Cost: To be announced
Closest T station: Green Line/Arlington
More information: 617-523-8388; www.bostonfilmfestival.org

Stay at the Revere - or nearby
| | | | |
| --- | --- | --- | --- |
| | | | |
Find more Boston film festivals
Half-Price Halloween Events & Shows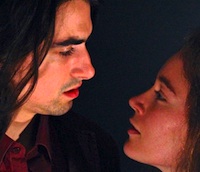 Half-price (and less!) tickets to Halloween events and shows are starting to become available through Goldstar. Check out these offiers from last year, and look for more of the same in 2013:
Blood Rose Rising - Who can resist a supernatural serial thriller staged in a nightclub environment at Naga? Music, magic, video, ghosts, and more!
Boston Haunts Pub Crawl - Wear your best costume!
Harvard Square's Historic Haunts Walking Tour - Hear about ghastly deeds and wandering spirits as you ramble through the darkest corners of Cambridge
Find more half-price tickets to Halloween events and shows
Cape Ann Artisans Open Studio Tour 2013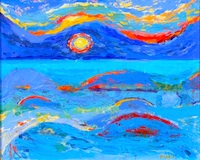 Don't miss this wonderful excuse to tour artist studios along the beautiful Rockport and Gloucester coast on Columbus Day weekend! 21 artists and artisans will welcome you to view their paintings, sculpture, mosaics, photography, pottery, jewelry, and other wonderful creations.
You can easily rent a car and drive up from Boston for the day - or spend the weekend and go for walks along the beach, dine on lobster dinners, and browse in local boutiques, galleries, and antique shops. View Rockport Hotels
Open Studio Tour: October 12, 13, 14, 10am - 5pm
Where: Open Studio Tour map and more information at www.capeannartisans.com. You can also pick up brochures with route maps at the Cape Ann Chamber of Commerce, the Rockport Information Booth on Rte 127, and at each studio. Look for the bright magenta Studio Tour banner at each location
More information: 978-281-3347
Cost: Free
Painting in photo by Sinikka Nogelo, 97 E. Main Street, Gloucester (Stop 4 on the Tour)
More Columbus Day Events in and near Boston
Fun Boston Tours
MFA John Singer Sargent Show Opening - 2013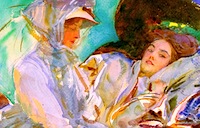 John Singer Sargent Watercolors
October 13, 2013-January 20, 2014 - Prepare to be dazzled by this blockbuster show of Boston painter John Singer Sargent's spectacular watercolors.
Where: Boston's Museum of Fine Arts
Admission: $25 general admission; free entrance with GoBoston Discount Card and on Wednesday nights after 4pm (voluntary contribution of $25 suggested)
Get free admission to MFA with a Boston discount pass
GoBoston Card

60 ways to save up to 55%

On attractions, tours, cruises

CityPASS

5 top attractions in 9 days

Over 50% savings

Go Select

YOU choose your tours,

attractions, cruises - Save BIG!
Use these Boston discount passes for Museum of Fine Arts, plus admission to lots of other attractions, museums, tours, and cruises
Fort Point Channel Carved Pumpkin Contest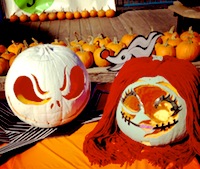 Vote on your favorite carved pumpkin at the Fort Point Channel for Halloween Pageant at the Boston Children's Museum on Thursday, October 31st from 12 noon-4pm.
Local companies carve the pumpkins, and you get to vote for Funniest, Scariest, Most Original, and Overall Favorite. Plus, you can enjoy warm cider, snacks, face painting, and free sugar pumpkins in this family-friendly Halloween activity.
SoWa Market of the Living Dead - 2013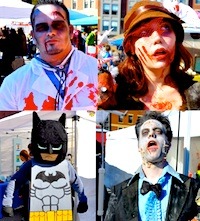 When: Sunday, October 27, 10am - 4pm
Where: 460 Harrison Ave, Boston's South End
Closest T station: Orange Line/Back Bay, or Silverline bus
Cost: Free
More information: SoWa Market
Mark your calendar for the last Sunday in October, put on ghoulish makeup and your most outrageous attire, and head to the South End for the final October event in Boston's biggest outdoor market. You might even win the $250 best costume price! Perfect chance to stock up on holiday gifts from Boston and New England artisans and crafts people, and sample some of the best offerings from on-site food trucks.
Return to Top - Boston Events October
Half-price tickets for Boston events in October 2013
Half-price Boston shows, cruises, and events in October
Why pay full price when you can get half-price admission through Goldstar Events?
- The Hobbit - Wheelock Family Theatre
- Million Dollar Quartet - Colonial Theatre
- Lunch, Brunch, and Dinner Cruises on The Odyssey in Boston Harbor
- Boston Symphony Orchestra - Symphony Hall
- Ringling Brothers and Barnum & Bailey - TD Garden
- Boston Celtics at TD Garden
- Forever Tango - Cutler Majestic Theatre
- The Jungle Book - Boston University Theatre
- Blue Man Group, Charles Playhouse
- Nick's Comedy Stop presents top stand-up comics

Find even more half-price shows, cruises, and events!

Pru Boo at Prudential Center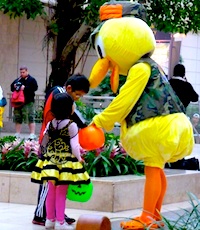 When: Sunday, October 27 - 11am-1pm
Where: Prudential Center
Cost: $4 per child (12 and under) - purchase bag at Customer Service desk starting Oct 1 or check in at the Food Court or Center Court as early as 9am on the date of the event
More information: Halloween in Boston
Every year, the Shops at Prudential Center sponsor Trick or Treating for Charity, with proceeds going to a non-profit partner to benefit the neediest babies and children in Boston. Kids come dressed in their cutest Halloween outfits and enjoy trick-or-treating, face painting, pumpkin decorating, and more, while helping other children.
New England Patriots at Gillette Stadium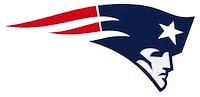 When:
- Week 6 - Sunday, October 13, 4:25pm vs New Orleans
- Week 8 - Sunday, October 27, 1pm vs Miami
Where: Gillette Stadium
Tickets: Check for best prices, seats, discounts
Getting to the game: How to get to Gillette Stadium from Boston
Stay: Hotels near Gillette Stadium
Plan ahead: Check complete Patriots Schedule
Get New England Patriots Tickets:
Check both TicketLiquidator and Ace to find the seats you want at the right price. GoldStar is a long shot - but worth signing up just in case, since they have lots of other events, games, tours, etc. at half price.
Celtics Basketball at TD Garden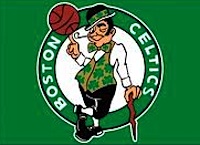 Where: TD Garden
Stay: Hotels near TD Garden
Park: Garages near TD Garden
Celebrate: Nightlife near Celtics Games

Only 2 Boston Celtics home games at TD Garden in October as the part of the preseason schedule - so be sure to get tickets, wear green, and cheer our home team!
Preseason games at the Garden:
Monday, October 16 vs Toronto Raptors- 7:30pm
Wednesday, October 23 vs Brooklyn Nets- 7:70pm
Tickets for Boston Celtics Games
Get the schedule for the regular 2013 season
Boston Columbus Day Weekend Events - October 2013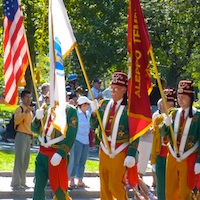 Dates for Columbus Day Weekend 2013: Saturday, October 12; Sunday, October 13; Monday, October 14
The 3-day Columbus Day Weekend holiday packs in lots of fun events in and around Boston. You'll find plenty to do all weekend - plus big Columbus Day sales in all the stores!
Boston Columbus Day events to check out:
- Christopher Columbus Day Parade
- Spirit of Boston Buffet Cruise in Boston Harbor (check now for half-price tickets)
- Local Food Festival on the Greenway
- Opening Our Doors - Free arts and culture celebration in Fenway
- Cape Ann Artisans Open Studio
- Cranberry Harvest Festival
- HONK! Festival
- Christopher Columbus Day at Christopher Columbus Park
- Sowa Open Market

More about Boston Columbus Day Events


Columbus Day Parade - 2013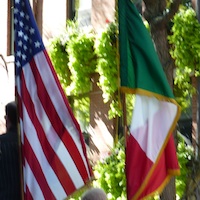 When: Sunday, October 13, 2013, approximately 1pm
Where (2013): North End
Closest T station (North End): Green & Orange Lines, Haymarket
More information: Boston Columbus Day Events
Boston's Columbus Day Parade honors Christopher Columbus's explorations of the Americas, military commitments to freedom from Colonial times through today, and Boston's Italian heritage.
The parade alternates between the North End (odd-numbered years) and East Boston (even-numbered years).
More about Boston's Columbus Day Parade - including our new Photo Gallery

Cranberry Harvest Festival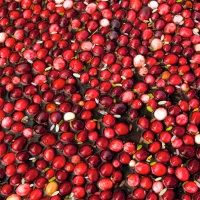 When: October 5-6, 10am - 4pm, rain or shine
Location: A.D. Makepeace Company, 158 Tihonet Road, Wareham, MA
Admission: $5 adults, $3 seniors, free for children under 7
More information: Festival website
Celebrate the fall cranberry harvest season at this annual Cranberry Harvest Festival open house, located at the nation's largest cranberry grower south of Boston. This popular event attracted over 32,000 visitors last year. Cranberry bog tours, family-oriented games and entertainment, and freshest cranberries to buy!
More about the Cranberry Harvest Festival and nearby Plimouth Plantation and Mayflower II
Salem Halloween: Haunted Happenings Grand Parade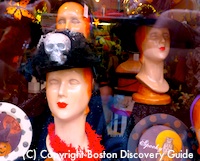 When: Thursday, October 3
Location: Downtown Salem, MA; ends at Salem Common
The Haunted Happenings Grand Parade officially kicks off the season of witches, ghosts, and goblins with a lavish pageant of costumes, music, and entertainment - but that's just the beginning of Salem's Halloween festivities.
More about the Grand Parade and the "Witch City"
Best ways to get to Salem from Boston:
Newburyport/Rockport Commuter Rail from North Station
#450 bus from Haymarket
Columbus Day at Christopher Columbus Park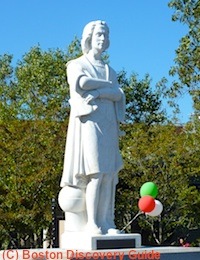 When: Sunday, 2013, 11am
Location: Christopher Columbus Park, Boston's North End (next to the Boston Marriott Long Wharf Hotel)
Public Transportation: Blue Line/Aquarium; about a 3 minute walk north on the Greenway
Cost: Free
ParkART presents a variety of music and entertainment by local groups, plus family activities to celebrate Boston's Italian heritage and the Columbus Day holiday in this gorgeous park overlooking Boston Harbor.
More about Boston's Columbus Day Events




Boston Discount Passes for Attractions, Tours, Cruises
Why pay full price for top Boston attractions such as the New England Aquarium, Museum of Fine Arts, Plimouth Plantation, Salem Witch Tours, Boston Harbor Cruises, and much more?
Boston Discount Cards are the best deal in town. Select Boston CityPass to see Boston's Top Attractions at a leisurely pace, or choose the GoBoston card (you pick how many days) to see 70+ attractions, tours, cruises, and day trips.
GoBoston Card

60 ways to save up to 55%

On attractions, tours, cruises

CityPASS

5 top attractions in 9 days

Over 50% savings

Go Select

YOU choose your tours,

attractions, cruises - Save BIG!
Ringling Brothers and Barnum & Bailey Circus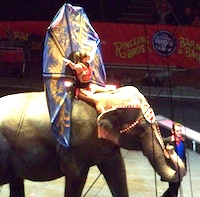 Get ready for the greatest show on earth - conveniently located at Boston's TD Garden. Clowns, acrobats, and animals add up to loads of fun at this annual family-oriented event.
When: October 16-20
Location: TD Garden
Nearest T stop: Orange Line/North Station
Parking: Boston Parking Garages near TD Garden
Stay: Hotels near TD Garden
Tickets:
- Check GoldStar in case discounted tickets become available close to the event dates
- Check TicketLiquidator
for wide selection of cheap tickets and best seats
Photo courtesy Yvonne E.
Beacon Hill with a BOO!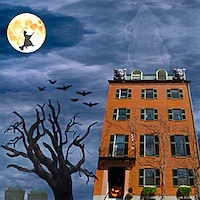 When: October 31, 6pm, Beacon Hill, Boston - arrive 10 minutes before tour starts
Where: Boston's Beacon Hill neighborhood
For more information: Boston by Foot website
Cost: $20 ($5 for Boston by Foot members) - Purchase tour tickets directly from your guide - no reservations are required
Murders, mysteries, mayhem, and the occasional ghost haunt this special walking tour of Beacon Hill. Your guide for this ghoulish annual event, a volunteer with local tour group Boston by Foot, will show you the darker side of this charming neighborhood. Wear comfortable walking shoes and your favorite costume!
Return to Top - Boston Events October
Boston Bruins Return to the Garden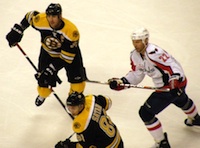 Location: TD Garden
Nearest T stop: North Station
Parking: Boston garages near North Station / TD Garden
With 7 home games at the Garden this month, the Bruins give hockey fans lots to cheer for. Come see the new lineup as the 2013-2014 Bruins season gets underway.
Find ticket prices and best seats
Thursday, October 3 vs Lightning - 7:00pm
Saturday, October 5 vs Red Wings - 7:00pm
Thursday, October 10 vs Avalanche - 7:00pm
Monday, October 14 vs Red Wings- 1:00pm
Thurday, October 24 vs Sharks - 7:00pm
Saturday, October 26 vs Devils - 7:00pm
Thursday, October 31 vs Ducks - 7:00pm
Home Game Schedule for the rest of the season
Photo courtesy of Dan4th
Essential Information for Boston Bruins Fans
Cartoon Fest at Symphony Hall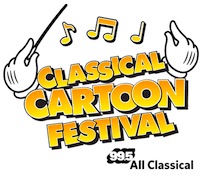 When: Saturday, October 26, 10am - 4pm
Where: Symphony Hall, 301 Massachusetts Ave., Boston
Nearest MBTA station: Green Line/Symphony
Cost: $10, or a 4-pack for $35
More information and tickets: WGBH website
Boston 99.5 All Classical Radio Station WGBH hosts their annual Classical Cartoon Festival at Symphony Hall - a lively mix of classical music used in cartoons accompanied by Warner Brothers classic cartoons on the big screen, storytellers, and performers.
Return to Top - Boston Events October
Fort Point Open Studios - Fall 2013 Boston Event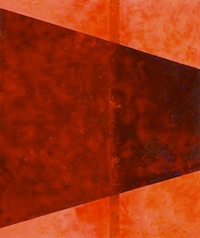 When:
Oct 18 Preview from 4pm-7pm
Oct 19 and 20 from 12 noon - 6pm
Where: Fort Point area of the South Boston Waterfront
Nearest T station: Red Line/South Station; walk across the Congress Street bridge
Parking: Free, in the Central Parking Lot on Binford Street off of A Street
Cost: Free...unless you buy some art!
More information: Fort Point Arts Community website; 617-423-4299
Stop by the FPAC Gallery at 300 Congress Street, pick up a map showing the more than 150 open studios in 10+ buildings, and then stroll around this area of former warehouses and explore the art studios, chat with the artists, and if you're unable to resist, buy a piece or two of memorable art from some of the area's emerging or well-known artists.
Photo of painting by Lisa Greenfield
Next Fort Point Artwalk: May
Opening Our Doors Day in Fenway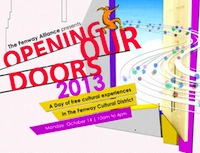 Fenway Alliance presents "Opening Our Doors," Boston's biggest single day of FREE arts, cultural, and educational events when its members invite you to 60+ activities, performances, tours, music, and games from 10am - 4pm.
Festivities start on the Mass Ave side of the Christian Sicence Plaza at the intersection of Huntington Ave and Mass Ave.
Added plus - Food Trucks
When: Monday, October 14, 2013
Where: Multiple locations in Fenway
Cost: Free
More information: Fenway Alliance website - Brochure with complete events schedule for Boston's Fenway neighborhood



HONK! Festival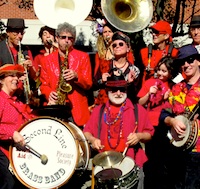 When: October 11-13, 2013
Where: Davis Square, Somerville; Harvard Square, Cambridge
Cost: Free
More information: www.honkfest.org
HONK! Festival of Activist Street Bands fills streets in Cambridge and Somerville with celebratory music, colorful attire, and lots of fun during Columbus Day weekend. Participants come from around the U.S. and other parts of the world. Expect to hear a cacaphony of sounds reminiscent of New Orleans brass bands, European Klezmer, Brazilian-Afro music, Romani and Balkan music, and much more.
On Saturday, 25 street bands will perform from 12:30pm-9pm at various outdoor venues around Davis Square (just follow the sound of the music to find them. On Sunday from noon to 2pm, the musicians parade from Davis Square down Mass Ave to Harvard Square, where they'll play at the Octoberfest throughout the afternoon.
Photo of Boston's own Second Line Social Aid & Pleasure Society Brass Band - You can also hear them at First Night, Summer Revels, Charles River Festival, Somerville Homell Coalition, Boston Center for the Arts, Abbey Lounge, Plough & Stars
OctoberFest at Harpoon Brewery 2013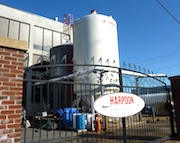 Harpoon's 22nd annual German-style OctoberFest boasts 3 stages with live music, a big selection of Harpoon beers and ales including IPA and UFO Hefeweizen, and lots of German food sold by a local restaurant. Come do some Chicken Dancing, keg bowling, and enjoy 3 stages filled with German Oompah bands at one of New England's largest OctoberFests.
When:
- October 4 - 5:30pm - 11pm (doors close at 9:30pm)
- October 5 - 2pm - 9pm (doors close at 7:30pm)
Where: 306 Northern Ave, South Boston Waterfront
Nearest T station: Red Line/South Station; take Silver Line 2 or 3 and get off at Harbor Street, or catch the free shuttle behind Federal Reserve building next to Fort Point Channel off Summer Street
Parking: None at the Brewery - so catch the shuttle from South Station
Cost: $20 - includes one drink ticket and a souvenir cup (additional cost for food and additional drinks); bring a designated driver who will receive complimentary non-alcoholic beverages - or stay over in a nearby South Boston Waterfront hotels so that everybody can have fun)
Age: 21+
More information: Harpoon Brewery website; 888-HAR-POON, ext 3


Waltham Symphony Orchestra Concert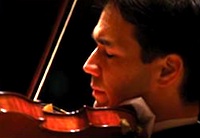 Get ready to enjoy an evening of Beethoven as Waltham Symphony Orchestra opens its 6th season with a program featuring German classics by Brahams, Mendelssohn, and Weber Freischutz. Conductor Patrick Botti leads the orchestra.
The performance is on Sunday, October 3 at 3pm in Kennedy Middle School Auditorium, 655 Lexington Street, Waltham, MA. Admission is free, with contributions gratefully accepted at the door. More information: www.walthamsymphony.org


Blessing of the Animals Ceremony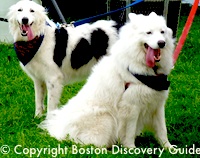 The annual Blessing of the Animals Ceremony takes place on Sunday, October 6 at 3pm in the Prado (Paul Revere Mall) in Boston's North End on the Freedom Trail. Clergy from nearby Old North Church (where Paul Revere hung his famous lanterns) will be there to welcome you and bless your pets.
This gives you the perfect excuse to explore the rest of the Freedom Trail with your pet (assuming it's on a leash).
4th Annual Local Boston Food Festival on the Greenway - October 6, 2013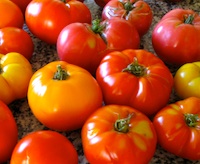 The Local Food Festival, taking place on Sunday, October 6 from 11am - 5pm on the Rose Kennedy Greenway across from the Boston Harbor Hotel, gives you the chance to sample the best fresh food from local farms and fishermen, plus local wines, beers, cider, and mead.
With music and art by local talent, chefs to prepare the food samples (mostly around $5 or less) from locally sourced food, a seafood throwdown competition, family activities, and exhibits about sustainably grown and produced food, you can have lots of fun at this festival enjoying some local flavors!
4th Annual Local Craft Brewfest - October 6, 2013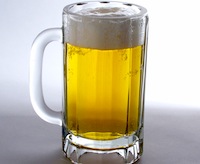 The Local Food Festival celebrates all our local craft and artisan brewers, distillers, cider makers, meaderies, and food producers. It's your chance to sample the best local and New England beverages and food while enjoying spectacular views of the Boston Harbor waterfront and great live music by local musicians.
Where: Moakley U.S. Courthouse on the the South Boston Waterfront (just on the other side of the Moakley footbridge)
When: October 6, 2013, 3pm-6:30pm
Admission: $45 (includes beverage and food tastings, music and entertainment, and a compostable tasting cup)
More information: bostonlocalfoodfestival.com/festivities/localcraftbrew/
Where to stay nearby: South Boston Waterfront Hotels
Quick Links: Boston events calendars: September l November | Other Months
Want to tell others about a Boston Event for October?
Tell us where it's being held, dates, times, cost, and who's sponsoring it. Most important, tell us why others will enjoy it.

Where to get more information about it (phone # and web address) helps others find it.

Please include your name and location on the submission form, and at least 1 photo or image to represent the event. Submissions without your name and one or more photos or images will not be accepted.


What Other Visitors Have Said
Click below to see contributions from other visitors to this page...

Boston Halloween Event: Zombie Prom Not rated yet
In celebration of Halloween The Beehive is resurrecting the dead on Thursday, October 31st, 2013 at its annual blowout bash. This year the space and staff …
Pumpkins Aglow Not rated yet
Edaville USA, a family amusement park south of Boston in Carver MA, is breaking into the Halloween business. This year they'll run three weeks of Pumpkins …
Fun Boston Class in October: "Break a Leg" - An Intro to Acting Not rated yet
Hollywood has come to the Beantown! Does the recent rise in movies being filmed in Boston bring out a secret passion for acting? Whether trying out …
Unique Brewing From Peak Organic: Moksa and Peak Organic Brewing Host Beer Summit Not rated yet
Join MOKSA on Thursday, October 17th, 2013 from 6:00PM to 8:00PM for a local Beer Summit celebrating Peak Organic Brewing Company. Guest host Toby …
Engadget+gdgt Live in Boston Not rated yet
For the first time since partnering with Engadget following AOL's acquisition of gdgt in February, gdgt Live is returning to Boston as Engadget+gdgt Live! …
Halloween Family Lunch Cruise on the Spirit of Boston Not rated yet
Trick or treat twice this year and join the Spirit of Boston for a two-hour Halloween cruise on Saturday October 27, 2013. The cruise boards at 11:30 …
Blue Heron presents Music for Canterbury Cathedral Not rated yet
Professional ensemble Blue Heron continues its annual exploration of neglected music from the Peterhouse partbooks, copied in 1541 for Canterbury Cathedral. …
Boston Theatre Event for October- November 2013 - William Shakespeare's Romeo & Juliet Not rated yet
Actors' Shakespeare Project Launches 10th Season Romeo & Juliet by William Shakespeare at Dorchester's Historic Strand Theatre October 2 – November …
Boston October Event: Kids MusicFest Not rated yet
Join us October 19th from 1-2pm! Home Away Boston is proud to partner with the Charlestown YMCA to bring you a free live performance by Marcie Joy! …
Boston October Event: World's 49th Annual Head Of The Charles Regatta Not rated yet
The Head of the Charles Regatta, Boston's most exciting fall water event and the world's largest rowing event, takes place on Saturday, October 19 through …
Boston/Cambridge Museum Event: Alfred Russel Wallace Day Not rated yet
Gallery activities, panel discussion, and reception With Edward O. Wilson, James Wood, John Durant, James Costa, Janet Browne, Andrew Berry Saturday, …
Boston Book Festival October 18-19, 2013 Not rated yet
Over the course of just a few years, the Boston Book Festival has grown from a small local event to the largest annual literary event in New England. …
October 2012 Boston Events Not rated yet
The 2012-2013 theater season is underway and it's time for the theater community and its supporters to celebrate! On Monday, October 1, 2012 StageSource …
October 2011 Events Not rated yet
Images from the 1989 protests in Tiananmen Square in Beijing, China will forever equate the desire for freedom of speech and democracy with sheer courage …
Boston Halloween Events
Like this Page? Please Share!
Fun Boston Events Year Round!


Boston Discovery Guide > Boston Events > October Event Calendar