How can we know which parking places accept 12 passenger vans like the Chevrolet Express and Ford E-350? Do they charge a higher rate for these vehicles?
Thanks! - Lori
Top Photo: Boylston Street, just before Boston Common and Downtown
Boston Discovery Guide is a reader-supported publication. When you buy through our links, we may earn a commission at no additional cost for you. Learn more
---

Boston Parking Lots & Garages for Oversized Vehicles & Vans
Finding parking for a vehicle this large in Boston presents two challenges: 1) the height of your van, and 2) the size of the parking space you'll need.
Boston Parking Lots for Tall Vans
Let's start with height first because that can be the biggest limiting factor. If your van is really tall, you won't be able to fit into many of Boston's parking garages.
You also may not be able to drive under some of overpasses on Storrow Drive along the Charles River. I know you're not asking about that - but since vans and trucks get stuck, or worse, sheer off their tops, while trying to go under the lower overpasses periodically, avoid this road if your van is 10 feet or higher.
But back to parking. Your best bet in terms of clearance is to find an open air parking lot. Although they are rapidly disappearing from the central parts of the city, there are still a few left. For example:
25 Northern Ave Parking Lot, Seaport (617-723-1488)
530 Harrison Ave Parking Lot, South End (617-350-8870)
In the South End, there are a few additional small lots along Albany Street. The North End also has a few surface lots - but due to the narrow neighborhood streets and almost constant congestion, trying to drive a large van in that neighborhood would not be advisable.
Another possibility for open air lots (as well as garages that might accommodate your size and clearance requirements) are the MBTA lots and garages at subway ("T") and commuter rail stations. Regular weekday parking rates range from $2-$9/day, and weekend rates at most of them are cheaper. They are managed by a variety of companies, and you would probably need to contact them individually to find out if they offer oversize parking and if so, what the rates would be. You can find a list on the MBTA website.
Boston Garages for Oversized Vehicles & Vans
Now let's look at garages. To make sure they will accommodate you, they need two things: 1) clearance, especially at the entry/exits, higher than your van, and 2) large enough parking spaces for your vehicle.
Here are several good options in different parts of Boston:
Garage at Post Office Square, Financial District - The Congress Street entrance clearance is 7 feet 6 inches, as is the height of the Lobby Level parking. They do have some space on this level for oversized vehicles. You need to contact them for more information and rates: 617-423-1430; website
Boston Convention & Exhibition Center, 415 Summer Street, South Boston - You can park oversized vehicles in the self-park BCEC South Lot for $40. More information: website
Boston Marriott Copley Place, 110 Huntington Ave, Back Bay - Valet parking will accommodate oversized vehicles and you get in/out privileges - but at a cost: $76. Since you will probably give a tip for valet parking, your total amount would be even higher - but you can't beat the convenience of this central location. More information: https://www.marriott.com/hotels/maps/travel/bosco-boston-marriott-copley-place/
Since you didn't mention the part of Boston where you want to park, I hope this variety of locations will help you find a garage (or lot) that's a good fit with your needs!
Next Steps for Finding Oversized Vehicle Parking in Boston
If none of the above options look like a good fit, the next step would be for you to contact garages directly near your preferred parking location and ask if they can accommodate your vehicle.
As a start, here are Boston Discovery Guide's pages about parking, where you'll find numerous garages and lots listed along with their contact information:
Best of luck with the parking, and have a great time in Boston!

Publisher, BostonDiscoveryGuide.com
---
How to Get Around Boston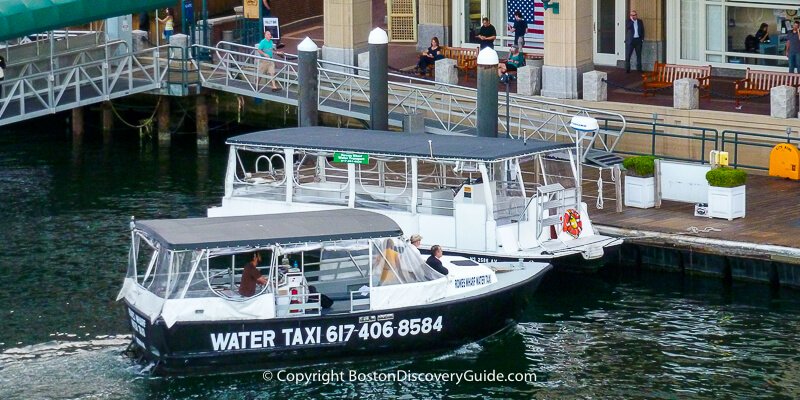 ---
More Articles about Getting Around Boston
---
Looking for a Boston Hotel or Short-Stay Rental?
Use this hotel map from Booking.com to find all options including the cheapest on your dates: