I will be staying at the Marriott Copley Place in Boston for three days in March. Is there a garage close by that is cheaper than the hotel's parking? Thanks.
James
Hartford

Yes, depending on the timing of your visit and how far you're willing to walk, you can definitely find cheaper parking reasonably near the Boston Marriott Copley Place, which charges $42 per day for offsite parking with no in/out privileges.
Valet parking here is more expensive: a whopping $76 for valet parking (which is a lot for parking even by Boston standards), although you do get in/out privileges, and they can also deal with oversized vehicles. Since you'd probably give a tip for valet parking, your total amount would be even higher.
In fairness, the offsite rates are not outrageous for this part of Boston - they're pretty much on par with most other options in Back Bay, which is not quite a pricey as downtown.
Still, you can do better.
Depending on the days of the week that you'll be here and whether you want to park just overnight (meaning you'll be using your car during the day) vs leaving it in the garage for the whole time, your options vary a bit.
In general, the best option (depending on the hours that you need) in this area will be the Boston Common Parking Garage, which is about 6 blocks - maybe a 10 minute walk - away. It's literally located under Boston Common, and the walk between there and your hotel (corner of Huntington and Dartmouth) is quite nice, especially if you cut through the Public Garden.
Parking rates at the Boston Common Garage are currently $32 for a maximum of 24 hours. The evening and weekend rates here max out at $18 ($16 if you reserve online). If you truly need just overnight parking, they have one of the city's sweetest deals - $5 if you're in after 9pm and out before 8am and reserve online; you can do that (and also carefully check the hours for these deals) on their website.
If you don't want to walk quite as far, the Hynes Auditorium Garage at 50 Dalton is only about 3 blocks from your hotel, although you won't save quite as much. Rates for 12-24 hours run $39. There is an overnight rate of $19. You can enter after 4pm, but you have to be out the next morning by 6am - after that, the clock starts over and you'll be charged an additional amount. Website
Finally, one more choice even closer to your hotel is the Garage @ 100 Clarendon. Daily rates are $40 for up to 24 hours. However, they offer a terrific overnight rate of only $10 from 5pm - 8am. And a good thing to know about this garage is that they'll give discounted rates for many events (such as Red Sox games) and even some hotels - see their website for details.
Personally, I would recommend the Boston Common Garage as its entrance/exit on Charles Street South is really convenient to get in and out of, as well as usually being cheapest option, especially if their overnight deal works for you. The walk to Copley Square really isn't that far, and it's a great way to see part of the city.
Have a great time in Boston!

Publisher, BostonDiscoveryGuide.com
Top Photo: Boston Marriott Copley Place Hotel, with a skywalk to Prudential Center
Boston Discovery Guide is a reader-supported publication. When you buy through our links, we may earn a commission at no additional cost for you. Learn more
How to Get Around Boston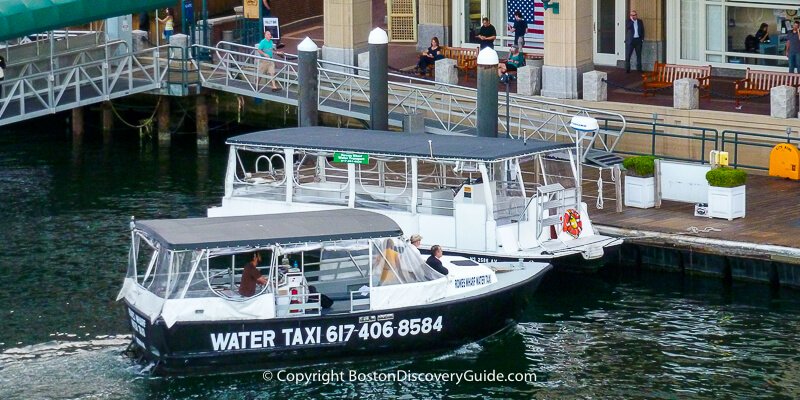 More Articles about Getting Around Boston
Looking for a Boston Hotel or Short-Stay Rental?
Use this hotel map from Booking.com to find all options including the cheapest on your dates: