Top Boston Nightlife Destinations
Best Boston clubs, sports bars, night clubs, comedy clubs, and more!
Boston nightlife is plentiful, diverse, and fun.
Boston's huge number of sports bars, dance clubs, comedy clubs, boston music events, movies, and other entertainment options provide lots of entertainment after the sun goes down.
But here's a heads-up: Boston nightlife shuts down early compared with other large cities.
Last call happens at 2am or earlier, while most restaurants serve their final meal long before then.
However, you'll find plenty to do before the city closes up!
Recommend your favorite Boston nightlife spot
Boston Bars near Fenway
Find the best Boston bars near Fenway Park for a beer and a meal before or after the Red Sox games - plus top sports bars where you can watch the game on the big screen. Outdoor seating and rooftop decks add to the fun during warmer summer months.
These Fenway Park bars also include some of Boston's best places to hear live music, including the popular House of Blues Boston.



Boston Bars near TD Garden
One of Boston's liveliest nightlife scenes can be found in the West End neighborhood surrounding TD Garden. Top sports bars, dance clubs, and even a couple of Irish pubs attract large crowds, especially on the weekends.
Fans looking for drinks and a bite before watching the Boston Celtics or Boston Bruins play converge here before and after the game. More about Boston Bars near TD Garden


Historic Bars and Taverns
When you visit the historic Boston bars and taverns where Patriots like Paul Revere and Sam Adams enjoyed some brew and great food before and after the American Revolution, you're almost literally following in the footsteps of America's greatest revolutionaries.
These historic bars and pubs are the perfect spots to visit if you want to brag to your friends back home that you soaked up a lot of history while in Boston!


Irish Pubs

- Guinness & Music
You'll almost feel like you're in Ireland in these warm and welcoming Boston Irish pubs found in almost every city neighborhood and reflecting Boston's proud Irish heritage.
What are you likely to find? Guinness for sure, along with other tasty Irish ales and stout, a Irish flavors in the pub food favorites, a congenial ambiance, and if you're lucky, perhaps some live Irish music.




Boston's Best Sports Bars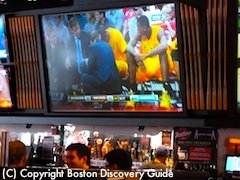 Of course these quintessential Boston sports bars feature plenty of huge screens, comfortable seating, and great brew, but the best of them also offer excellent pub food.
Even their names honor famous Boston sports heroes - The Fours, which refers to Bobby Orr's number when he played for the Bruins, Red Sox Nation birthplace McGreevy's, and Jerry Remy's Sports Bar, named after the former Red Sox second baseman.
Comedy Clubs
Laugh the afternoon or night away in one of the top Boston comedy clubs. Some have family-friendly shows, while others are strictly 18+ or 21+.
Whether you enjoy stand up comics, improv, ensembles, open mic nights, or even comic theater, you're sure to find something to enjoy in Boston's rich comedy scene.





Boston Dance Clubs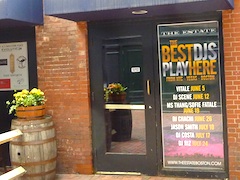 With DJs spinning everything from Top 40 to hip hop to reggaeton, Boston dance clubs are where you can dance the night away.
You'll find most dance clubs in 3 areas, each with its own vibe - and of course each club has its own style and culture. Our guide to Boston dance clubs shows you what you'll find in each location, so you can head to the clubs where you'll have the most fun.




Boston Movie Theaters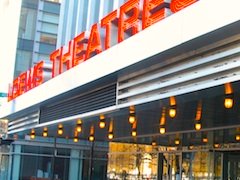 Spend a night at the movies, by yourself or with friends - a long-time favorite Boston nightlife choice. Although a couple of these Boston movie theaters show first-run commercial flicks, most specialize in foreign, indie, or other genres.
You'll even find some options that aren't actually movie theaters, but they frequently show interesting movies so you'll want to check out what they're offering.



Insider Tips: Boston Nightlife
Since the days of the Puritans, beer and ale have been favorite drinks here. The Puritans regarded drinking water as dangerous, based on their experiences back in Europe - so men, women, and children quaffed beer all day long.
A lot of Boston nightlife takes place in bars, pubs, and taverns, which also serve food ranging from good to excellent. Many Boston bars and pubs are family-friendly - think of them as small restaurants or bistros - although some do become 21+ during evening hours.
If you prefer not to drink alcoholic beverages, just order something non-alcoholic like seltzer and lime, orange juice, coffee, hot chocolate, or tea.
If you do drink wine, beer, or other alcoholic beverages, don't drive. Take the T, call a cab, or walk back to your hotel or home at the end of the evening.
Minimum drinking age for Boston (and the rest of Massachusetts) is 21.
Boston Nightlife Questions? Recommendations?
Do you have a question about Boston nightlife? Ask, and I'll do my best to answer.
Questions and Recommendations from Others
Click below to see what others have asked and said...

Like this Page? Please Share!
Related Information
Boston Discovery Guide > See & Do > Boston Nightlife