If you buy a Boston Commuter Rail ticket at Forge Park in Franklin, does that ticket also give you free-unlimited use of the subway system? Thanks.
David
Top photo: The T's Red Line crossing the Charles River on the Longfellow Bridge, (c) Boston Discovery Guide
Boston Discovery Guide is a reader-supported publication. When you buy through our links, we may earn a commission at no additional cost for you. Learn more
---

Yes, no...and not quite.

Yes, if you buy a monthly Commuter Rail Zone pass - you also get unlimited travel on the local MBTA buses, the express buses, the T (Boston's subway), and the Inner Harbor ferries. From Zones 5 - 10 (I *think* Forge Park is Zone 10, but not 100% sure), the monthly Zone Pass also includes the Commuter Boats.

This is one of the sweetest deals in town, especially if you want to go somewhere on the ferries or commuter boats on the weekend...but as you probably already know, these monthly passes will cost you. The Zone 10 monthly pass is currently $280/month, and will no doubt rise if the proposed fare hikes go into effect this summer - and it looks like they will. Still, it's a bargain compared with daily parking in Boston garages, not to speak of $4/gallon gas. If you park in a $30/day garage - well, you can do the depressing math. Plus, garage parking rates in Boston are beginning to creep up again now that the economy is better.

But back to your question.

No, if you just buy a daily ticket.

And not quite if you're getting an Interzone ticket or pass. In this case, the pass (but not the ticket) does include unlimited travel on local buses - but not on the T.

(In case anyone besides David is reading this and wondering "what's an Interzone?", it's routes that don't go all the way into the city. For example, if David wanted to go from Forge Park in Franklin to another suburban stop on the Commuter Rail Route, that would be considered an Interzone trip.)

Here is a link to information on the MBTA website that lists the fares for each zone and interzone, and also explains what's covered by the passes:
http://www.mbta.com/fares_and_passes/rail/

Here also are some related pages on BostonDiscoveryGuide.com that may help:

Boston Public Transportation

Driving in Boston - For anyone who thinks driving in Boston is easier than taking public transportation, LOL

Parking in Boston

Have a great time in Boston!

Publisher, BostonDiscoveryGuide.com
How to Get Around Boston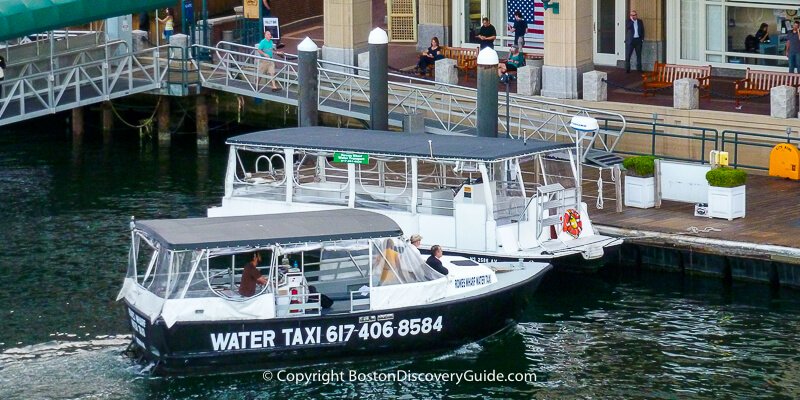 ---
More Articles about Getting Around Boston
Looking for a Boston Hotel or Short-Stay Rental?
Use this hotel map from Booking.com to find all options including the cheapest on your dates: