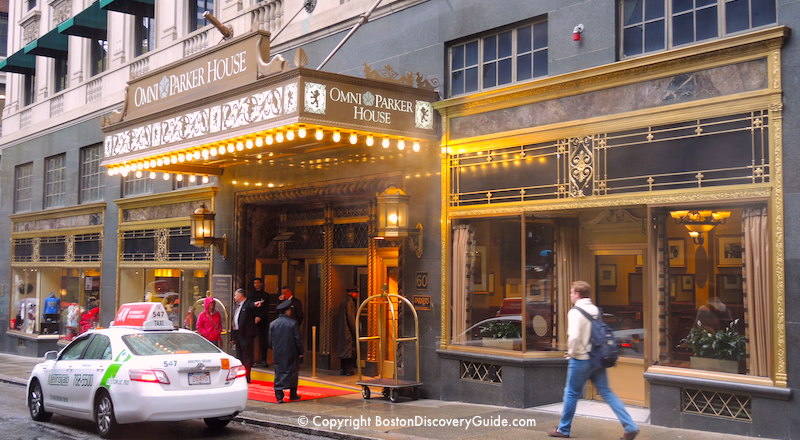 Built in 1855 and beautifully restored during the past decade, ornate Omni Parker House Hotel continues to be one of Boston's most splendid historic hotels.
Located on the Freedom Trail in one of the oldest parts of Boston, the Omni Parker House Hotel is known for a lot more than just being old.
The Omni Hotel Boston's most lasting claim to fame comes from its two much-loved culinary originations: Parker House Rolls and Boston Cream Pie.
However, the Parker House Hotel, as it was originally called, has other reasons for being famous.
It was the first Boston hotel to offer hot and cold running water, and also the first to transport its guests from floor to floor on an elevator.
During the 19th century, legendary writers including Hawthorne, Emerson, Thoreau, and Longfellow held weekly "Saturday Club" meetings for drinks and conversation in Parker's Bar.
Add to this the 14-floor, 551 room Omni Hotel's location just two blocks from Boston Common and its distinction of being America's longest continuously-operating hotel, and you'll see why staying here puts you right in the middle of Boston's history, as well as in the heart of its historic downtown center.
Check these reviews to see why other visitors like it too.
---
---
---
---
More to Do & See in Boston