Boston Weather Each Season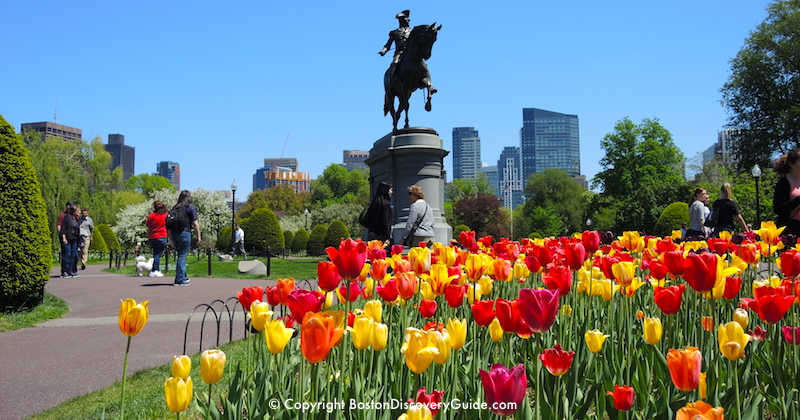 Boston's weather offers four seasons with something for everyone . . . sometimes within a very short period!
If you love distinct seasons, you'll be thrilled by all the changes Boston's climate offers:
Beautiful sunny days with clear blue skies so bright and sparkling that you smile the moment you step outside
Balmy spring mornings with dew-covered grass and soft breezes
Crisp fall afternoons and multi-hued foliage
Gentle snowflakes drifting down as you walk along streets lined with red brick buildings and gas lights, just like a Currier and Ives scene
Boston weather gives us all of these moments . . . and more.
The four seasons make living here wonderful, and Boston vacations memorable.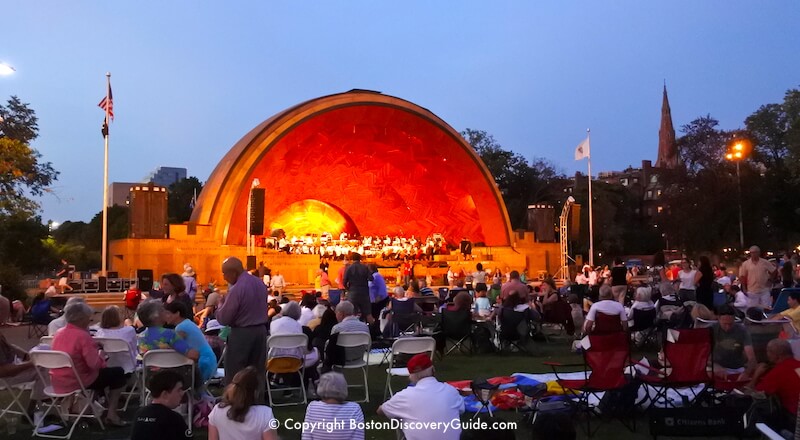 Packing essentials for summer: Lightweight summer clothing, with an emphasis on comfort. If you're visiting during the first half of June, keep in mind that rain and very cool daytime temperatures are still a possibility, so be prepared to dress in layers.
During July and August, expect hot, humid days and nights. Bring a sweater for evening and air-conditioned spaces.
And remember to pack sunscreen, a hat, and sunglasses!