Scooper Bowl 2017 - Ice Cream Event!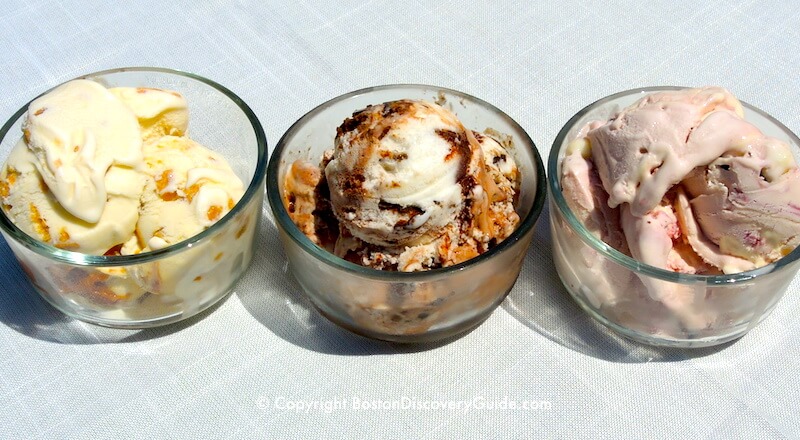 Scooper Bowl, Boston's hugely popular all-you-can-eat ice cream and cancer research fundraising event, raises money for the Jimmy Fund, the fundraising arm of Dana-Farber Cancer Institute.
2017 marks the 35th year of this important event, one of the favorite activities for kids in Boston, and equally loved by adults.
From Noon until 8pm on June 7 - June 9 (check the June calendar to confirm dates), head over to City Hall Plaza in the Government Center area of Boston, and indulge.
Enjoy the ice cream - and the knowledge that you're supporting important cancer research programs.
You even get to vote on your favorite flavors. To give you an idea of what to expect (and to whet your appetite), here are winners from previous years:
Ben & Jerry's Chocolate Therapy
SoCo Creamery Salted Caramel
Edy's Espresso Chip
Baskin-Robbins Lunar Cheesecake
Byrne Dairy Holy Cow
This event got off to a modest start back in 1983 when 4 local ice cream companies scooped up all-you-can-eat ice cream for tourists and locals during a 6-hour stretch on Boston Common to raise money for Boston's world-renowned Dana-Farber Cancer Institute to use for life-saving cancer research and treatment. That first year brought $1,000 to Dana Farber's Jimmy Fund.
From that modest beginning, the ice cream / fund-raising gala has expanded into an annual 3-day event involving 20 tons of ice cream generously donated by 8 ice cream companies, as many as 40,000 participants, and additional support from Federal Express, Zipcar, Target, and other donors.
Scooper Bowl is now the nation's largest all-you-can-eat ice cream event, attracting ice cream-loving participants from across the country.
More important, this sweet event has raised over $5 million to date for Dana-Farber.
So if you're planning to visit Boston in June, mark your calendar with the Scooper Bowl dates - usually Tuesday, Wednesday, and Thursday during the first week in June, but check the Boston Events Calendar for June to get the exact dates.
Come join this festive event, which marks the unofficial beginning of summer in Boston. You'll enjoy the ice cream - and you'll get the satisfaction of knowing that you've made a small but important contribution to the live-saving cancer research and treatment at Dana-Farber.
And remember to vote for your favorite flavor!