Boston Marathon Race Day Temperature - What Should We Expect?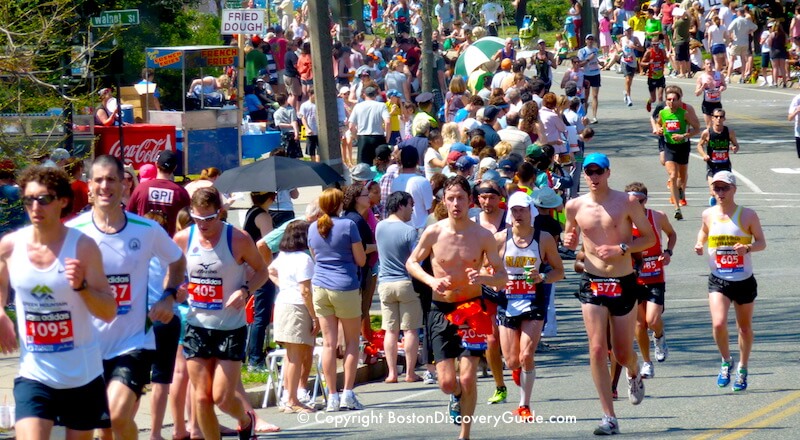 Is there a record of the high temperatures for each Boston Marathon?
I'm planning to run in the Marathon - so I'd like to see what the high temperature was on each day the Boston Marathon has been run.  That way, maybe I'll know what to expect?

Best,
Jim
Seattle

---

With so much news coverage about the temperature hitting 90 degrees for the Boston Marathon several years ago, we were curious too, and dug deep into Boston weather statistics.
You may be surprised and even shocked by what we found (we sure were).
Boston weather does have lots of variation from day to day, and as you will see, this holds true from year to year as well.
Bottom line - this is a case where you probably can't predict the future by looking at the past.
For last-minute preparations and packing, you should check weather predictions a few days before the race.
But for advance planning purposes, expect the worst in terms of running conditions . . . because it might happen (again)!
You can find the information here: Boston Marathon Weather - Year by Year Statistics Revealed
Thanks for asking this pertinent question!
Hope you have a wonderful time in Boston, and best of success in the Marathon!

Publisher, BostonDiscoveryGuide.com