Boston Labor Day Events Guide 2016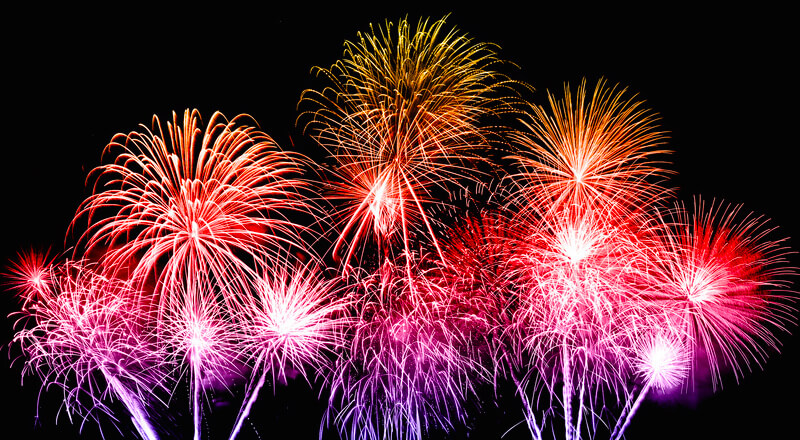 Boston Labor Day events offer the perfect combination: fireworks over the Harbor, lots of fun things to do, and (usually) sunny fall weather.
Labor Day always falls on the first Monday of September.
That means for 2016, Labor Day takes place on Monday, September 5th.
Because this is a big holiday weekend, you'll also find lots of special events on Friday, Saturday, and Sunday.
Top Labor Day events for 2015, in addition to the huge Labor Day Weekend fireworks show, include the Boston Arts Festival, Italian Saints Feasts and Festivals in Boston's North End, the Deutsche Bank PGA Golf Tournament in Norton, Odyssey's and Spirit of Boston's special dinner cruises, Mass Brewers Fest, and special family programs on the USS Constitution.
Best of all, you can find half-price tickets and discount coupons for some of these Labor Day weekend Boston events - especially if you start your planning early.
---
Half-Price & Discount Tickets for Labor Day Events
These half-price and discount tickets from Goldstar usually go fast, so if you find what you want, don't wait!
- Oysters & Craft Brews Cruise: Sip & Slurp - Karma Crew Yacht Charters, Boston Harbor
- Boston Harbor Island Cruise: History, Mysteries, and More - Departs from Rowes Wharf on a 1920s-style mini-yacht
- Sh*t-Faced Shakespeare - Davis Square Theatre
- All-Day Paintball Pass (deep discount) - Paintball facilities in Bridgewater, Bourne, and Agawam, MA
- Blue Man Group at the Charles Playhouse - (check for half-price tickets)
- Boston Duck Tours from Museum of Science
- Viva La Vaudeville @ Stage Nightclub
- Book of Mormon (pre-sale tickets) @ Colonial Theatre
- Boston's Unscripted Musical Project - Catalyst Comedy at Button Factory
- The Donkey Show @ Oberon, Cambridge
- Trapped in a Room with a Zombie @ Room Escape Adventures, Somerville
- The Donkey Show @ The Oberon
- Tall Ship Adirondack III - Day sail around Boston Harbor
- All Access Improv @ ImprovBoston in Cambridge
- Charles River & Locks Cruise
---
Labor Day Fireworks & Music Show over Boston Harbor - 2015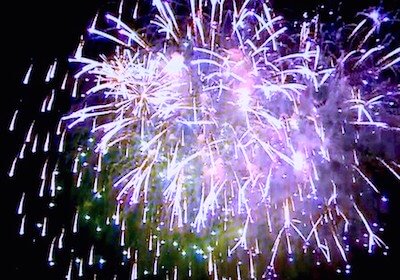 For the first time since 2001, Boston will celebrate Labor Day with an exciting "Battle of the Barges" fireworks and music show.
While fireworks launched from barges anchored off the North End and Seaport light up the sky over the Harbor, music will accompany each display.
The show begins at 9pm on Saturday, September 5.
You'll find the best viewing locations along Christopher Columbus Park and Long Wharf in the North End, the South Boston Waterfront (especially around Fan Pier/Seaport), the Downtown Waterfront, and Piers Park in East Boston.
Even better - watch the show over dinner or drinks at Pier 6 (1 8th Street, 617-337-0054) in Charlestown or any of the Seaport waterfront restaurants. You won't be the only one with this idea - so be sure to make reservations!
For hotels with views, consider South Boston waterfront hotels, downtown waterfront hotels, and North End hotels. Compare prices online if you like - but call the hotel of your choice to book a room with a view.
Can't be there in person? New England Cable Network (NECN) will televise the show live beginning at 8:30pm, and MAGIC 106.7 radio will broadcast the music starting at 9pm.
---
Where to Stay: Hotels in Boston's North End
---
Red Sox Games on Labor Day Weekend 2015!
Boston Red Sox tickets are easier to get than usual on Labor Day weekend because local fans head to the Cape or the mountains for one last long summer weekend.
Labor Day weekend brings plenty of chances to catch some action as the Sox will be playing a series of home games at Fenway Park:
Friday, September 4 vs Phillies - 7:10pm
Saturday, September 5 vs Phillies - TBD
Sunday, September 6 vs Phillies - TBD
Monday, September 7 vs Blue Jays - 1:35pm
Tuesday, September 8 vs Blu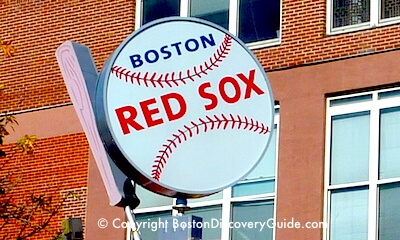 e Jays - 7:10pm

---
Want to stay nearby? Hotels near Fenway Park:
---
Deutsche Bank Championship PGA Tour
Golf fans will want to head over to the Deutsche Bank Championship PGA Golf tournament at TPC Boston in Norton, located south of Boston. If you're a golfer, you probably already know that Golf Magazine named TPC Boston one of the "Top 10 Best New Private Clubs" . . . so don't miss this chance to be there for the tournament!
---
Fun Boston Tours to Take on Labor Day Weekend
---
Labor Day Sales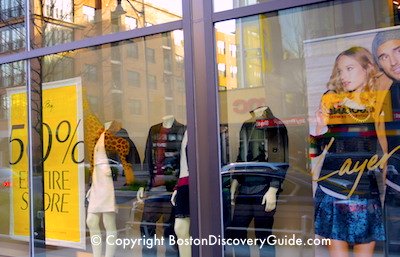 Labor Day Sales attract bargain seekers and back to school shoppers throughout the weekend.
You can find great deals throughout the city, but to take advantage of reductions on already discounted prices at outlet stores, head to Boston-area Assembly Row or Wrentham Village.
For in-city shopping, check out sales at Faneuil Hall Marketplace and Prudential Center.
---
Labor Day Weekend at USS Constitution Museum - 2015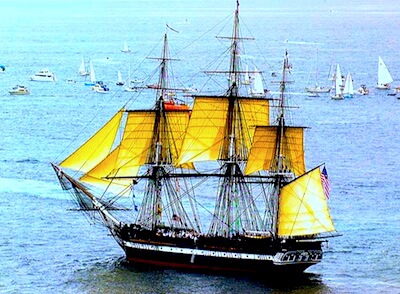 Find out what life was like at sea on the USS Constitution during the War of 1812 at this special Labor's Day Weekend family event at the USS Constitution Museum in the Charlestown Navy Yard, across from "Old Ironsides." Lots of hands-on activities for the entire family - this year, the special programs involve ropes. September 5-7, 9am-6pm.
Please note: The USS Constitution is dry-docked for repairs, so free tours include only the ship's top deck at this time. Although the ship is usually closed on Mondays, it will be open for tours on Labor Day this year.
Getting there: Walk along the Freedom Trail (the USS Constitution is one of the Charlestown sites), take the MBTA Water Shuttle from Long Wharf (next to the New England Aquarium), or get there on a 45-minute scenic sightseeing cruise to the Constitution.
---
Mass Brewers Fest - Top Boston Labor Day Event
Kick off Labor Day weekend on Friday, September 4 at the Mass Brewers Fest at the World Trade Center in Boston's trendy South Boston Waterfront neighborhood. Beer enthusiasts will not want to miss the opportunity to sample offerings from over 30 Massachusetts brewers, who will feature 100+ of their best beers.
To fully appreciate the event, consider staying nearby at a South Boston Waterfront hotel, or bring a designated driver!
---
Boston Cruises and Tours for Labor Day Weekend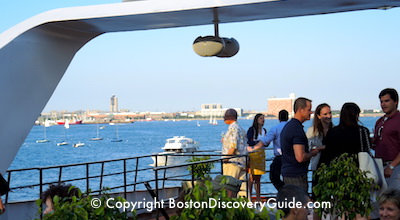 Want to combine sightseeing with a memorable Boston experience? Try these special cruises and tours on Labor Day Weekend:
Boston Harbor 3-hour Dinner Cruise aboard the Odyssey - Enjoy a gourmet meal, dancing, and a romantic evening under the stars. Find out more
Boston Wine Tasting and Walking Tour - Sip wine at top restaurants on this walking tour around one of Boston's historic neighborhoods. Find out more
Boston Harbor 2-hour Dinner Cruise aboard the Spirit of Boston - Enjoy a buffet meal, live DJ and dance party, and sightseeing along the Boston skyline. Find out more
Day Trip to Martha's Vineyard - You'll feel like you're in another world when you experience the beauty of Martha's Vineyard. This day trip gives you an easy way to get there - relax while a mini-coach whisks you to the ferry for the 35-minute ride to the island, and then either explore on your own or choose the optional mini-coach tour of the island. Find out more
---
Terry Brennan at Boston's Black Rose on Labor Day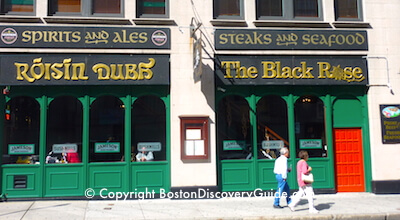 You can always enjoy live Irish music 7 nights a week at the Black Rose (160 Congress Street), a favorite Gaelic pub in Boston's historic downtown. The best local and internationally known Irish musicians perform here at one time or another.
But for a special ending to Labor Day, stop by on Monday night to hear singer-songwriter Terry Brennan (2015 performances being confirmed).
Spend the afternoon exploring the nearby Freedom Trail or shopping at Quincy Market / Faneuil Hall Marketplace next door!
---
Italian Festivals, Processions, and ... Food!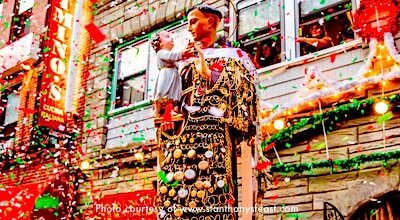 Although saints festivals and processions take place almost every weekend throughout the summer in Boston's North End neighborhood, you can join St Anthony's Feast, knows as the biggest "Feast of All Feasts."
It takes place on the last weekend in August, and normally it falls on Labor Day weekend - but not this year, as the festival's dates (Aug 28 - 31) will be the week before.
St Anthony's Feast is an authentic Italian street festival, Boston-style - look for parades, entertainment, strolling singers, music, and of course, fabulous food from 100 pushcarts offering calamari, sausage and peppers, pasta, pizza, quahogs, cannoli, gelato - and lots more!
If St Anthony's Feast whets your appetite for more, come back on Monday for St Lucy's Festival in honor of Santa Lucia along Endicott Street.
---
Fun Things to Do with Kids on Labor Day Weekend in Boston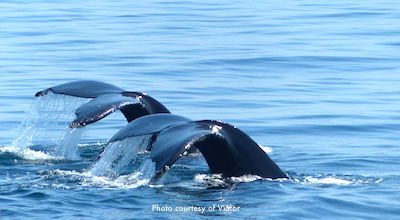 Family-oriented activities to do with kids in Boston on Labor Day weekend include:
---
---
Boston Discount Cards for Attractions, Tours, Cruises
Best way to save in Boston. Save 50% or more when you take a Boston Harbor cruise or Duck Boat tour, visit Plimouth Plantation, the New England Aquarium, Museum of Science, Prudential Skywalk Observatory, Museum of Fine Arts, Fenway Park Tour, and more. Compare to find out which one is best for you.