Home > Boston Events >
Boston Labor Day Events Guide 2014
Fireworks & More Top Things to Do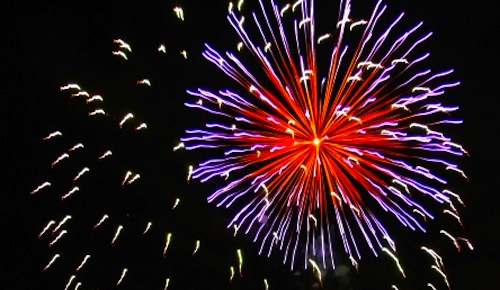 Boston Labor Day events offer the perfect combination: lots of fun things to do in Boston and almost always wonderful early September weather.
Labor Day always falls on the first Monday of September.
That means for 2014, Labor Day takes place on Monday, September 1st.
Because this is a big holiday weekend, you'll also find lots of special events on Friday, Saturday, and Sunday.
Top Labor Day events for 2014 in Boston include fireworks on the Harbor, the Boston Arts Festival, Italian Saints Feasts and Festivals in Boston's North End, the Deutsche Bank PGA Golf Tournament in Norton, Odyssey's and Spirit of Boston's special fireworks dinner cruises, Mass Brewers Fest, and special family programs on the USS Constitution.
Best of all, you can find half-price tickets and discount coupons for some of these Labor Day weekend Boston events - especially if you start your planning early.
Fireworks on Boston Harbor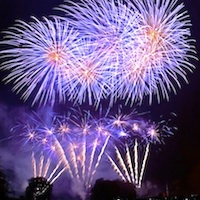 Fireworks will light up the skies over Boston Harbor on Saturday, August 30 to celebrate the end of the Boston Arts Festival taking place along the waterfront on Labor Day weekend.
You'll have a great view of the fireworks from anywhere along the waterfront in the North End, Downtown, South Boston and Castle Island, East Boston, and Charlestown. A barge anchored off Fan Pier on the South Boston Seaport Waterfront will provide the launching site.
The free fireworks show begins at 9pm. The Arts Festival takes place from noon to 6pm on Saturday and Sunday at Christopher Columbus Park.
More about the Boston Arts Festival
Where to stay: Hotels along Boston's Waterfront
Italian Festivals, Processions, and ... Food!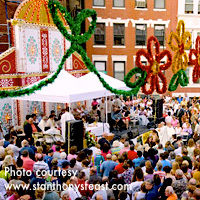 Although saints festivals and processions take place almost every weekend throughout the summer in Boston's North End neighborhood, you can join St Anthony's Feast, knows as the biggest "Feast of All Feasts," on Labor Day weekend.
This is an authentic Italian street festival, Boston-style - look for parades, entertainment, strolling singers, music, and of course, fabulous food from 100 pushcarts offering calamari, sausage and peppers, pasta, pizza, quahogs, cannoli, gelato - and lots more!
If St Anthony's Feast whets your appetite for more, come back on Monday, Labor Day, for St Lucy's Festival in honor of Santa Lucia along Endicott Street.
Red Sox Games close to Labor Day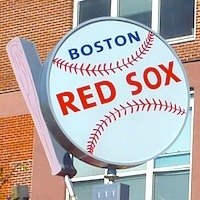 Boston Red Sox tickets are easier to get than usual on Labor Day weekend, when many locals leave town and head to the Cape or the mountains.
Unfortunately, in 2014, the Sox are on the road this weekend.
But if you are here a few days before or a few days after the weekend, you can catch them at Fenway Park playing the Mariners on August 24, or the Blue Jays on September 5.
CheckTicketLiquidator
and AceTicket
for best seats and best prices.



Want to stay nearby? Hotels near Fenway Park:
| | | | |
| --- | --- | --- | --- |
| | Howard Johnson | | |
More: Hotels near Fenway Park
Deutsche Bank Championship PGA Tour

Golf fans will want to head over to the Deutsche Bank Championship PGA Golf tournament at TPC Boston in Norton, located south of Boston. If you're a golfer, you probably already know that Golf Magazine named TPC Boston one of the "Top 10 Best New Private Clubs" . . . so don't miss this chance to be there for the tournament!
More about the Deutsche Bank Championship PGA Tournament
Celebrate National Bacon Day in Boston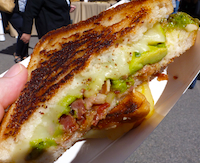 When you think about Boston and food, bacon may not be the first thing that comes to mind. Clam chowder, lobster rolls, great pizza, molasses-baked beans, and of course Boston Cream Pie - these are our local food specialties, right?
Well, we also love our bacon, and with August 30th being National Bacon Day, Labor Day weekend becomes a great time to pig out at some of Boston's best restaurants. Here are a few suggestions to get you started:
Picco's unbelievably wonderful bacon-laden Alsatian pizza (513 Tremont Street, South End)
B&G Oyster's out of this world, totally mouth-watering Lobster B.L.T. - really, this may be the best meal in the city (550 Tremont Street, South End)
Roxy's Grilled Cheese Green Muenster - bacon, guacamole, melted cheese - life is good (Roxy is one of Boston's food trucks - possible locations)
Labor Day Weekend at USS Constitution Museum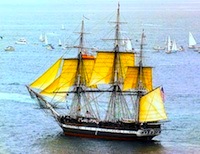 Find out what life was like at sea on the USS Constitution during the War of 1812 at this special Labor's Day Weekend family event at the USS Constitution Museum in the Charlestown Navy Yard, across from "Old Ironsides." Lots of hands-on activities for the entire family. August 30 - September 1, 9am-6pm.
Getting there: Walk along the Freedom Trail (the USS Constitution is one of the Charlestown sites), take the MBTA Water Shuttle from Long Wharf (next to the New England Aquarium), or get there on a 45-minute scenic sightseeing cruise to the Constitution.
More about taking a USS Constitution Cruise
More about visiting the USS Constitution
Fun Boston Tours for Labor Day Weekend
Mass Brewers Fest - Top Boston Labor Day Event
Kick off Labor Day weekend on Friday, August 29 at the Mass Brewers Fest at the World Trade Center in Boston's trendy South Boston Waterfront neighborhood. Beer enthusiasts will not want to miss the opportunity to sample offerings from dozens of Massachusetts brewers, who will feature 80+ of their best beers.
To fully appreciate the event, consider staying nearby at a South Boston Waterfront hotel, or bring a designated driver!
More about the Mass Brewers Fest
Check for Labor Day Boston Hotel Discounts
Fireworks, Dinner, & Dancing - Harbor Cruises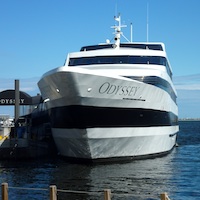 Both the Odyssey and the Spirit of Boston are offering special Boston Harbor dinner cruises timed to give you a great view of the fireworks, plus dinner, dancing, and a romantic evening under the stars.
Choose the 3 hour cruise on the luxurious Odyssey - or book a 2 hour cruise on Sprit of Boston as part of the "Land and Sea" Labor Day package with a night at the posh Revere Hotel.
Book the special "Land and Sea" package at the Revere Hotel
Terry Brennan at Boston's Black Rose on Labor Day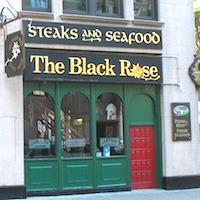 You can always enjoy live Irish music 7 nights a week at the Black Rose (160 Congress Street), a favorite Gaelic pub in Boston's historic downtown. The best local and internationally known Irish musicians perform here at one time or another.
But for a special ending to Labor Day, stop by on Monday night to hear singer-songwriter Terry Brennan.
Spend the afternoon exploring the nearby Freedom Trail or shopping at Quincy Market / Faneuil Hall Marketplace next door!
Things to Do with Kids on Labor Day Weekend in Boston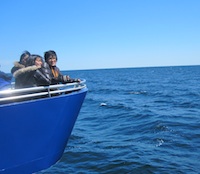 Family-oriented activities to do with kids in Boston on Labor Day weekend include:
Whale Watching Cruises - Convenient Downtown Boston Waterfront departures, and guaranteed sightings - Bring your camera! Go for free if you have a GoBoston card. More about Whale Watching cruises
Swan Boat Rides - Head over to the Public Garden to ride on Boston's famous swan boats. Kids of every age love the nearby Make Way for Ducklings statues.
Tour the USS Constitution - Kids' favorite Freedom Trail site! Go for free tours given by ship personnel. More about touring the USS Constitution
Boston Arts Festival - Christopher Columbus Park in the North End - non-stop performances from 12 noon - 6pm on Saturday August 30 and Sunday August 31 - and don't forget the fireworks on Saturday night!
Like this Page? Please Share!
More Labor Day Weekend and other September events in Boston
Boston Discovery Guide > Boston Events > Labor Day Weekend