Cruise Ships Departing from Boston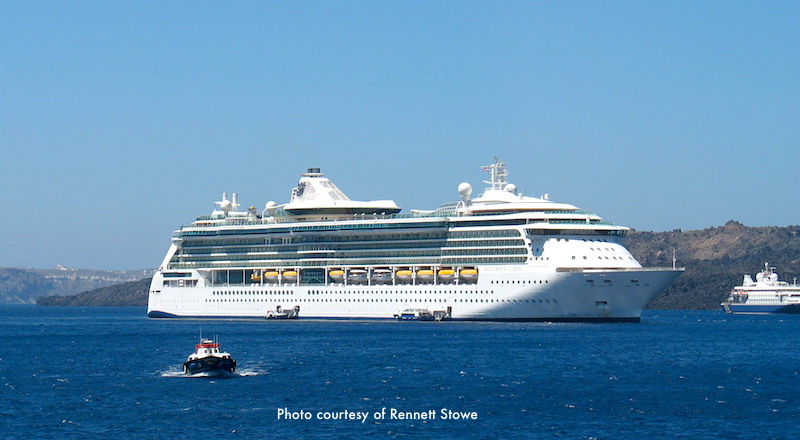 Cruises departing from Boston give you excellent choices of a variety of cruise lines and ships. Although the selection may vary a bit each year, you can typically choose cruises on Norwegian Cruise's Norwegian Dawn, Royal Caribbean's Brilliance of the Seas and Serenade of the Seas, Holland America's Maasdam and Veendam, and Seabourn's Seabourn Sojourn.
Although Bermuda cruises and fall foliage cruises up the New England and Canadian coast remain the most popular destinations from Boston's Black Falcon Cruise Terminal, there's lots more for you to choose.
Check out Holland America's fabulous "Voyage of the Vikings" cruise to Europe - you can choose the 18-day trip from Boston to Europe, or the round-trip 38-day option.
And don't miss the fascinating Caribbean destinations on special turn-around cruises as well as summer New England and Canada trips.
Cruise ships are like floating resorts, offering a huge array of entertainment and recreation, tantalizing cuisine and wine, unsurpassed views, and the experience of visiting exciting cities, enchanting villages, and other countries.
Cruises can be a surprisingly affordable way to travel. It's not unusual for cruise fares to cost less - sometimes a lot less - than you'd spend on hotels, food, and flight and/or car travel expenses on a land-based trip. And you can't beat the convenience.
Take a look at all the trips offered from Boston - you're sure to find one (or more!) that's perfect for you.
Although the actual schedule, itineraries, and cruise ships may vary a bit each year, the information below will give you a good idea about what to expect.
Find all cruises departing from Boston