5 Reasons to Stay in Boston Logan Airport Hotels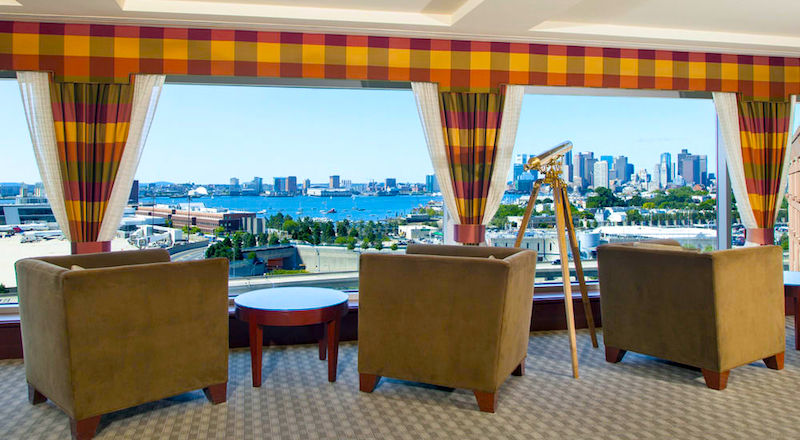 Did you know that staying in a Boston Logan Airport hotel can save you lots of money, give you easy access to downtown Boston, and even offer you spectacular waterfront views?
If you are flying to Boston for a business meeting or have an early flight out of Logan Airport, Boston's two airport hotels - the Hyatt Boston Harbor Hotel and the Hilton Logan Hotel - fall squarely into the "no brainer" category for convenience.
But for other visitors, these hotels represent a "hidden secret" category of great bargain Boston hotels.
5 great reasons to choose a Logan Airport hotel:
1. Very attractive rates - especially when compared with the Downtown Boston hotels right across the Harbor.
2. Downtown Boston is only 7-8 minutes away by water taxi
3. Larger rooms and nicer amenities than you'll find at most affordable Downtown Boston hotels
4. Great indoor swimming pools and fitness facilities
5. Spectacular city skyline and waterfront views at a fraction of the price you'd pay for similar views downtown
Now admittedly, there are a couple of downsides:
Downtown Boston is 7-8 minutes away by water (usually a little longer by T or land taxi). If you need fast access to your room at various points during the day, you may be happier if you stay closer to wherever you need to be most of the time.
Although both airport hotels have nice restaurants, you won't have the number and variety of dining and nightlife options that you would have in the city.
But if you don't care about these things, check out what each of Boston's airport hotels offers.
Hilton Hotel Logan Airport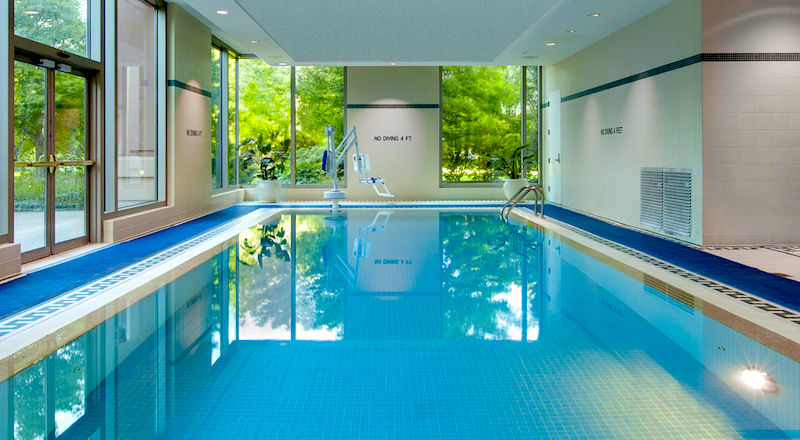 If you want an airport hotel that connects via an enclosed Skywalk directly to Logan Airport's Terminal A and E, you'll want to stay at the Hilton Logan Airport.
With complementary shuttle service to the water taxi, subway stop, and other terminals, the Hilton Hotel Logan Airport offers ultimate convenience plus fabulous views of the water and city skyline.
You can also enjoy the pool. Rates are usually very affordable.
---
Hyatt Regency Boston Harbor Hotel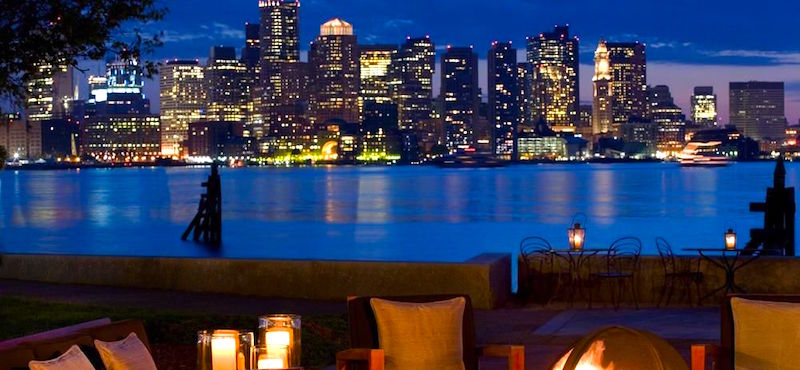 If you're interested in Boston waterfront views but also want the convenience of a Logan Airport hotel, you'll enjoy the Hyatt Regency Boston Harbor Hotel's great waterfront location and spectacular views.
An indoor swimming pool is a nice plus.
With complementary shuttle service to the water taxi and subway stop, you're only 10 minutes away from the excitement of Boston's downtown waterfront.
If you check around, you can often find attractive rates and check out what other recent visitors say about the Hyatt Boston Harbor.