Where to Stay & Shop?
Natick Mall vs Boston Convention Center
Boston Convention Center in the city's Seaport district
I will be travelling to Boston for a convention at the Boston Convention Center. My wife is coming with me and she likes to shop.
I would like to know which hotels are nearby or connected to the Natick Mall.
Thanks,
Juan

Hi Juan,
Natick Mall is a wonderful place to shop - a huge variety of stores, with Nordstrom's, Neiman Marcus, JC Penney, and everything in between, plus lots of great restaurants.
***z-google-responsive.shtml***The closest hotel to the Natick Mall is the Courtyard Boston Natick on Spleen Street.
It is about one quarter of a mile from the back of the mall - so easy walking distance.
Read reviews and make reservations at the Courtyard Boston Natick
A couple of other hotels are not much farther away: Hampton Inn (319 Spleen Street) and The Verve.
The Hampton Inn, like The Verve, is close to the mall, but probably not quite walking distance. However, the hotel provides a free shuttle to the mall, so your wife could get back and forth fairly easily. Like all Hampton Inns, this one provides a free breakfast. Reviews and reservations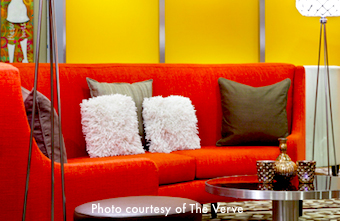 The Verve (a Crowne Plaza hotel)
However - I want to make sure that you know that the Natick Mall is about 20 miles from the Convention Center. You would definitely need a car to drive back and forth.
And although 20 miles may not sound far, if you are driving to the Convention Center, count on about a 30-minute drive if you are lucky - but anywhere close to rush hour, you could be looking at 45-60 minutes.
I love the Natick Mall myself so I don't want to discourage anyone from shopping there . . . but unless your wife has her heart set on the Natick Mall, she might want to consider some equally wonderful shopping areas much closer to the Convention Center.
Louis Boston (60 Northern Ave), Boston's iconic fashion and design mecca, is just a few blocks from the Convention Center. You'll see fashion and home furnishings here by famous and emerging high-end designers that you won't find anywhere else. Spending an entire day (and a ton of money) here is easy to do, especially if you have a relaxing restaurant at Sam's, the onsite restaurant overlooking the Harbor.
Of course there are many other terrific places to eat along the waterfront - the South Boston Waterfront/Seaport/Fort Point neighborhood where the Convention Center is located is Boston's most sizzling area right now.
But back to shopping ...
Also within walking distance from the Convention Center is Faneuil Marketplace (which is also a site on Boston's historic Freedom Trail). It has lots of small local shops, some with a local flavor, plus Ann Taylor Loft, Banana Republic, etc. It's a fun area - lots of restaurants, and on weekends, usually street performers and other entertainment.
For true shop-until-you-drop shopping, though, I recommend the city's Back Bay neighborhood. Within just a couple of blocks of each other are 3 of the city's top shopping areas/malls: Copley Place for high-end international designers, Neiman Marcus, etc., Prudential Center for Lord & Taylors plus a bunch of other appealing stores and shops, and then finally Newbury Street, known for its trendy boutiques and international designers.
There are also many wonderful hotels in this neighborhood - so of course you and your wife could stay at a Back Bay hotel, and then you could walk (or take the T or a cab) over to the convention center.
More Things to Do in Boston
Boston Tourism and Discovery Guide > Boston Events > Shopping near Natick Mall vs Convention Center