Paris Events for July 2018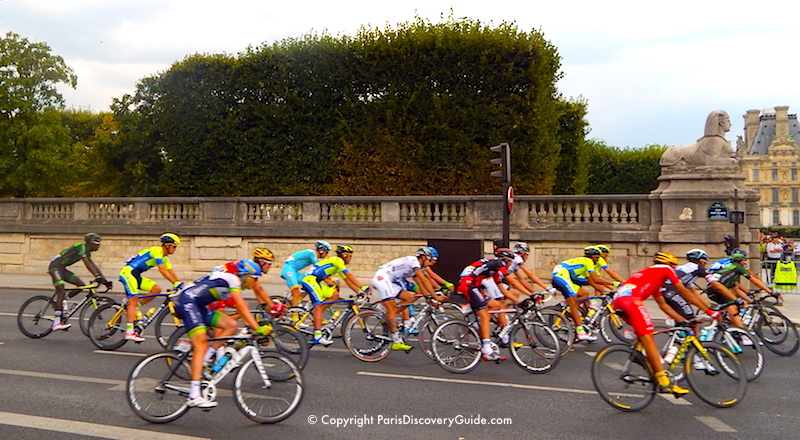 Paris events during July include some of the year's most exciting things to do and see: the Tour de France bicycle race finishes with a flourish down the Champs-Élysées, city beaches complete with sand and palm trees pop up next to the Seine River, and Bastille Day fireworks at the Eiffel Tower lights up the night skies.
And that's just the beginning of the exciting events in July - many of them free and outdoors, taking advantage of the glorious July weather.
You can drop in on a Fireman's Ball for some pre-Bastille Day celebration, catch the famous summer sales, and perhaps spot a few models from Paris Fashion Week - Haute Couture takes place in July.
You'll also find free outdoor film festivals, concerts, and art shows.
Get ready to have a spectacular time in the City of Lights, and enjoy the long sunny days and fun things to do that makes July one of the best months for visiting Paris.
---
---
---
---
---
---
---
---
---
---
---
---