Get the Latest Boston Tourist Tips
Planning a trip to Boston?
Keep in touch with what's happening and all the latest Boston travel information

If you're a first-time or a returning Boston visitor, or a student planning to come to college or university here, or just someone who enjoys reading about this dynamic and historic city, here's where you can subscribe to my free monthly newsletter, Boston Tourist Tips.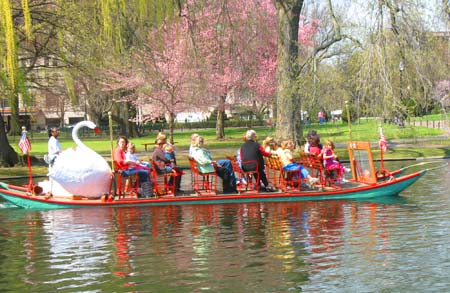 You know what it's like when you're planning a trip . . . or thinking about planning one.
You have a zillion things to do as part of your regular life . . . but you also know that you should start gathering information about where to go, what to do, how to get some discounts, where the best can't-miss attractions are, interesting restaurants to try, etc., etc., etc.
The planning process can be overwhelming.
Here's what you need to plan the perfect Boston trip
Boston Tourist Tips gives you a head-start on getting the information you need to plan the perfect trip. We normally send this helpful newsletter out during the first week of each month.
Once you subscribe . . .
You'll be the first to know about new restaurants and hotels to consider, interesting activities to try, and exciting events that you may want to attend
You'll get tips about seasonal discounts, news briefs, special attractions, and other limited-time-span tidbits that we don't usually put on Boston Discovery Guide
You'll find out about recent content added to the Boston Discovery Guide that you might have missed earlier
In short, Boston Tourist Tips will jump-start your planning . . . even if your trip is still a few months away. Best of all, Boston Tourist Tips will have a link to Boston Discovery Guide, where you can find everything else you need.
So, what do you have to do to get Boston Tourist Tips?
Easy - - - Just sign up by filling out this form:
Thank you for subscribing