Get ready to enjoy Boston Events for November 2020!
Soak up the last few weeks of gorgeous fall foliage in Boston while enjoying the Boston Comedy Festival, opening days of ice skating on Boston Common's Frog Pond, Black Friday sales, Veterans Day parades, and the season's first performances of The Nutcracker at our stunning Opera House.
Sports fans love Boston during November because we have three top teams to watch and cheer: the Celtics, the Bruins, and New England Patriots, with plenty of local games scheduled throughout the month.
By the second half of the month, you'll see holiday tree lighting ceremonies taking place all over the city, lighting up the night.
If your Boston plans put you here at the end of November, be sure to make restaurant reservations for a special Thanksgiving dinner.
Nutcracker performances begin on the Friday after Thanksgiving - so get your tickets now because the best seats go fast.
Find out about more Thanksgiving Weekend events.
Official November 2020 holidays in Boston :
Veteran's Day - Wednesday, November 11 (Veteran's Day is always observed on November 11, regardless of which day of the week it falls on)
Thanksgiving Day - Thursday, November 26 (Thanksgiving is always celebrated on the fourth Thursday of November)
Election Day, Tuesday, November 3 (not an official holiday, but some public buildings such as schools may be closed)
Top photo: Crimson leaves on cherry trees along Boston's Esplanade overlooking the Charles River - early November
---
Boston Theater & Shows for November 2020

Top November Theater & Shows in Boston
November events include shows and performances in some of the area's smaller venues, as well as Gillette Statium's Magic of Lights, the dazzling family-friendly drive-through holiday lights experience featuring the latest LED technology and digital animations. A similar experience, Gift of Lights, starts later in the month at the NH Motor Speedway.
Please note: Due to the Covid pandemic, Boston's largest theaters are currently closed.
Schedules & Tickets:
Enter DISCOVERY 10 to save 10% on TicketLiquidator & TicketNetwork tickets
More Boston Theater District Shows
---
Top Hotels near Boston's Theatre District
Enjoy your Boston performance or show experience to the fullest when you stay in one of the nearby Theatre District hotels, such as the hip and glamorous Revere Hotel: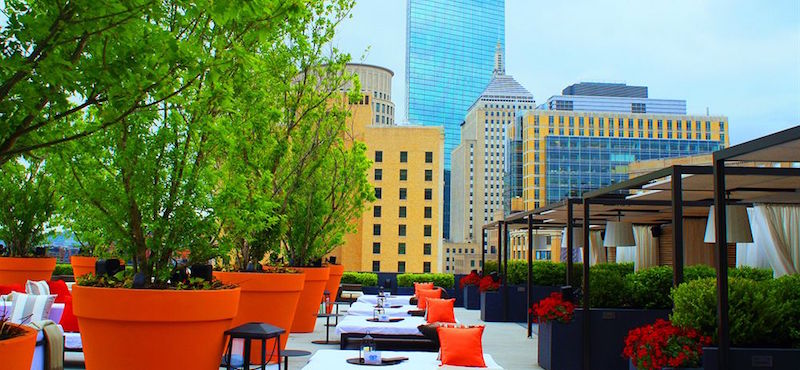 More top Theatre District hotels:
Check out more hotels in Boston's Theatre District
---
The Nutcracker Ballet at the Opera House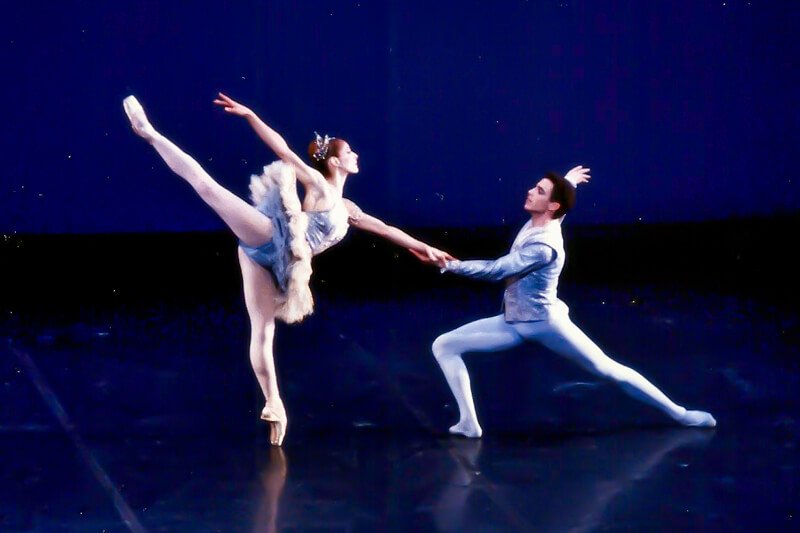 Attending a performance of The Nutcracker is a holiday tradition in Boston, and for good reason.
There's nothing more magical than watching Clara, the Sugar Plum Fairy, and all the other dancers twirl around the stage as Tchaikovsky's beautiful music soars, and then walking out of Boston's Opera House after the show ends and perhaps seeing snowflakes softly falling.
Enter DISCOVERY 10 to save 10% on TicketLiquidator & TicketNetwork tickets
More Nutcracker performances in Boston
Tickets for the most popular dates such as weekends and around Christmas can be hard to get, and they're expensive.
Try these strategies:
Where: Opera House, 539 Washington Street t
Closest T station: Green Line/Boylston
---
More Boston Theatre District Hotels
More hotels in Boston's Theatre District
---
Special Holiday Cruises on the Northern Lights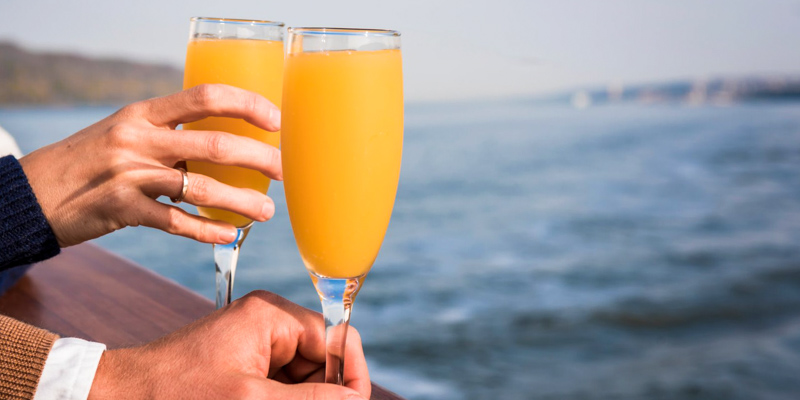 Celebrate the holidays while relaxing and sightseeing on the elegant yacht Northern Lights, lavishly decorated for the holidays, on these special cruises around Boston Harbor:
Holiday Brunch Cruise - See historic sights and panoramic views around Boston Harbor as you enjoy this 2.5 hour narrated cruise including hot chocolate and brunch (Mimosas, Bloody Marys, and spiked hot chocolate available at the bar) - Find out more
Cocoa & Carols Holiday Cruise - Join in singing your favorite Christmas holiday songs led by Northern Lights' house band and singer from Berklee School of Music on this cozy 90 minute Harbor Cruise with drinks and snacks available for purchase at the yacht's Main Deck Bar. - Find out more
An Irish Christmas Carol Cruise - Get into the holiday spirit with Slainte, the Northern Lights' house Irish band. Raise your glass as you join in singing some merry Irish holiday ballads on this 90 minute Harbor cruise - Find out more
Holiday Sunset Cruise - As the ship's captain points out highlights of passing landmarks and soft music plays in the background, watch the ever-changing sunset colors as the sun sets behind Boston's city skyline on this relaxing 90 minute cruise around the Harbor. Find out more
Holiday Jazz Cruise - Relax to the sounds of the Benjamin Young Jazz Trio as they play jazzy Christmas tunes on this romantic evening cruise past iconic attractions along the Boston waterfront - Find out more
---
Thanksgiving Day 2020 - Where to Enjoy a Delicious Dinner!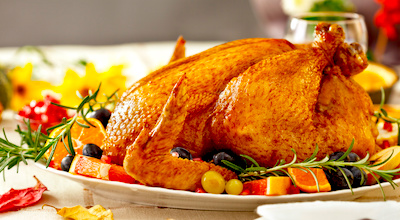 Thanksgiving is celebrated on Thursday, November 28.
Enjoy a stress-free Thanksgiving by making reservations . . . let someone else do the cooking!
Some of Boston's top restaurants serve special once-a-year Thanksgiving dinners where you can enjoy a memorable meal, ranging from formal traditional dinners to more casual buffets.
To be sure of getting a table, you must make reservations.
Find out more about Boston restaurants serving Thanksgiving dinner
Black Friday sales on travel to Boston (or anywhere else)
Need a Hotel for Your Thanksgiving Visit?
Enter your travel dates to see available hotels, rates, and reviews:
More about how to save on Boston hotels
---
Fun Boston Tours for November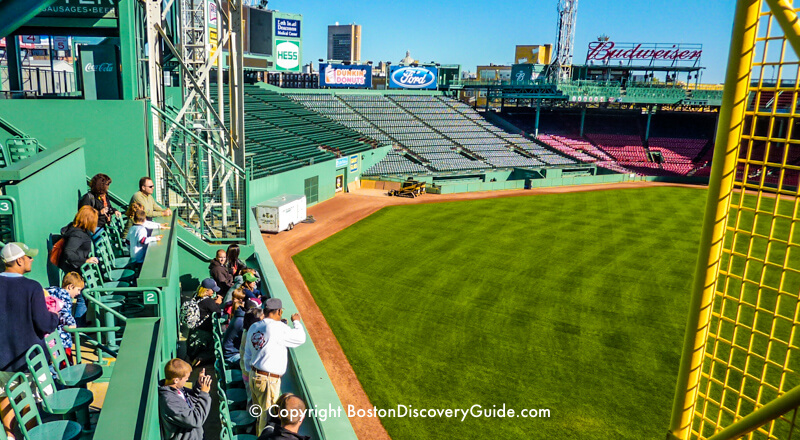 More: Best Tours for Cold Weather | Sightseeing Tours | Tours for Teens | Kids & Family Tours
---
More Fun Boston Tours
---
New England Patriots at Gillette Stadium - November 2021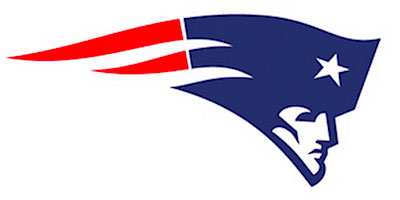 Only one New England Patriots home game takes place at Gillette Stadium during November - so don't miss this chance to watch the Pats play the Dallas Cowboys on the Sunday before Thanksgiving.
Get your tickets now, and get ready to join in the fun at Gillette!
Enter DISCOVERY 10 to save 10% on TicketLiquidator & TicketNetwork tickets
Where: Gillette Stadium
Getting there: The Patriot Train - plus more ways to get to Gillette from Boston
Where to stay: Hotels near Gillette Stadium
Tickets: Check for great prices & great seats
Dress Like a Patriot
November gets chilly - but these Patriots hoodies will keep you warm:
---
More Tours & Cruises to see Fall Foliage in Boston . . . and Beyond
---
Boston Concerts & Shows - November 2020

Top November Concerts in Boston
Schedules & Tickets:
Enter DISCOVERY 10 to save 10% on TicketLiquidator & TicketNetwork tickets
---
Bruins @ TD Garden - November 2020 Schedule & Tickets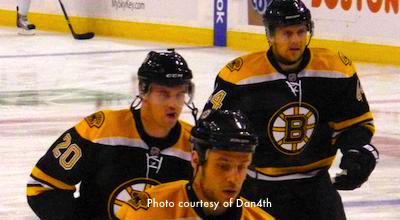 Get your Boston Bruins tickets for November home games, and head over to TD Garden for some fast action on the ice.
The Garden's convenient location next to North Station and close to Faneuil Marketplace makes it super-easy to get to.
Don't miss the chance to see Boston's hockey team, winner of 6 Stanley Cup championships!
Enter DISCOVERY 10 to save 10% on TicketLiquidator & TicketNetwork tickets
Park: Garages near TD Garden
Celebrate: Best sports bars and clubs near TD Garden
More: TD Garden schedule, directions, best ticket prices
Photo courtesy of Dan4th
---
Hotels near TD Garden
If you're coming to an event at the Garden, spend the night or the weekend in a nearby hotel, such as the comfortable Wyndham (that's the Wyndham's outdoor swimming pool in the photo):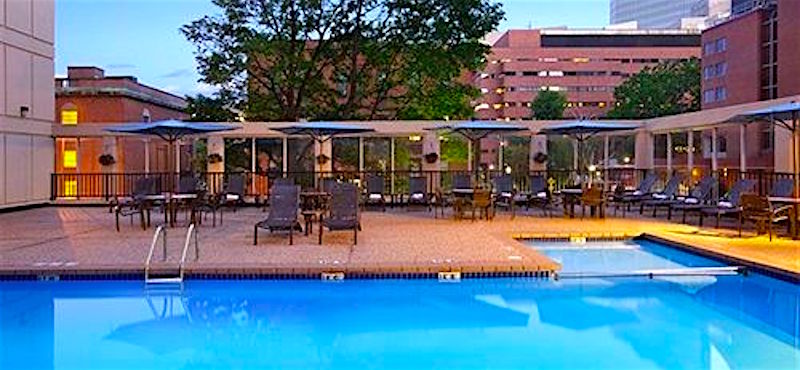 More top hotels near TD Garden:
Check out more hotels near TD Garden
---
Celtics Basketball at TD Garden - November Schedule & Tickets 2021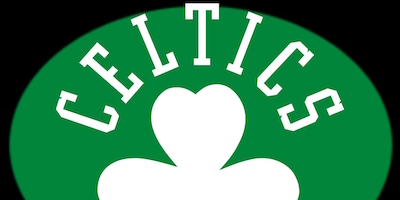 Get your Boston Celtics tickets for November home games, and head over to TD Garden for some fast action on the court.
The Garden's convenient location next to North Station and close to Faneuil Marketplace makes it super-easy to get to.
Get ready for plenty of action at the net from Boston's champion basketball team.
Get your tickets now:
See all Celtics tickets: Check for great prices, great seats, and sometimes discounts
Where: TD Garden
Nearest public transportation: Green Line/Orange Line or Commuter Rail to North Station, next to the Garden
Where to stay: Hotels near TD Garden
---
Special Christmas Tree Arrives from Nova Scotia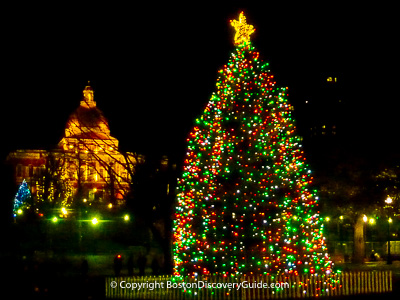 A very special Christmas tree is scheduled to arrive at Boston Common on Tuesday, November 19 - probably at around 11am. (This date is estimated at this point, and the exact arrival time and date are always subject to last-minute changes based on weather, travel time, so check back for updates.)
Look for this special tree near the Visitors Information Center at 139 Tremont Street. By tradition, it is always the first tree on the Common to be lit - check Boston Christmas Tree Lighting Ceremonies for the exact time and date.
Although Boston fills up with displays of beautiful Christmas trees throughout November and December, this tree is special because it symbolizes the close friendship between Nova Scotia and Boston.
Citizens of Nova Scotia send a huge, beautiful tree to the people of Boston every year in remembrance of Boston's help after the horrific explosion of a munitions ship in Halifax Harbor on December 6, 1917 killed almost 2,000 people and injured another 9,000. Within 24 hours of the disaster, a train loaded with supplies and emergency personnel from Boston arrived in Nova Scotia - the first outside help to reach the disaster scene, and the last to leave.
2020 marks the 103-year anniversary of this tragic event.
This special tree typically stands about 50 feet tall, and sports almost 7,000 multi-colored lights. The LED star at the top measures four feet in height, and is hoisted in place by a crane.
---
Holiday Tree Lighting Ceremonies in Boston in November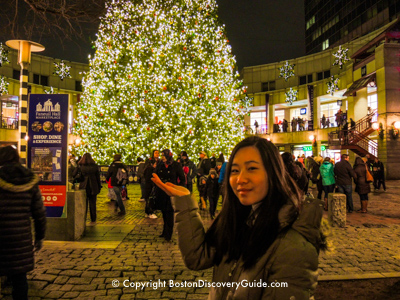 Christmas tree lighting ceremonies in Boston during November and December signal the "official" start of the holiday season.
These festive occasions are fun to attend and the lights are spectacular!
Find the complete schedule with dates and times for the exciting Holiday Lighting Ceremonies taking place in November and December
More about where to see special holiday decorations in Boston
---
Blink! at Faneuil Hall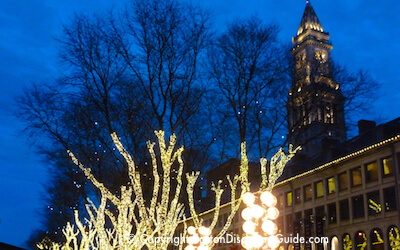 Faneuil Hall Marketplace puts up its giant lighted Christmas tree on November 20 this year.
Blink! features a spectacular new light show this year with over 350,000 (yes, that's a third of a MILLION) low-energy LED lights and recorded Boston Symphony Orchestra's Holiday Pops music.
Blink!'s 7-minute sound and light show takes place daily from 4:30pm-10 pm between November 28 and January 1. The Marketplace also features carolers, local musicians, dancers, bell ringers, touring Broadway show companies, and other performers throughout the holiday season.
Check the exact dates and times for Blink!
---
Where to Stay Near Faneuil Marketplace
Look for Globe Santa in the Rotunda at Faneuil Hall Marketplace during the holiday season. More about Globe Santa
---
Boston Irish Film Festival 2020
Rescheduled from its usual appearance in March, the 4-day Boston Irish Film Festival at the Somerville Theatre in Davis Square will make you think you're back in the Emerald Isle. This year's fest features 30 Irish productions, with A Bump Along the Way directed by Shelly Love, The Last Right directed by Aoife Crehan, The Bird and the Whale by Carol Freeman, and 27 more films you may not see anywhere else in the US.
Films focus on Ireland and Irish culture, and what it means to be Irish in the 21st century. More than 3,000 fans attend this popular film series.
Coming to Boston specifically for the Festival? Here are three Cambridge hotels on the T's Red Line (1-2 stops from Davis Square, but also within easy walking distance) to consider:

When: November 19-22
Closest T stations: Red Line/Davis Square (Somerville Theatre)
Cost: Tickets start at $15 and multi-film packages are available at a discount
Tickets & full schedule: www.irishfilmfestival.com
---
Museum of Fine Arts - Annual School Sale
Over 4,000 art fans, collectors, and shoppers attend the School of the Museum of Fine Arts' annual sale each year to snap up the fabulous creations by faculty, students, and alums. Thousands of paintings, photographs, prints, sculpture, new media, and more! Sales benefit the artists as well as student scholarships at the School of the Museum of Fine Arts.
When: Thursday through Sunday, November 21 - 24, 11am-7pm
Where: School of the Museum of Fine Arts, 465 Huntington Avenue
Closest T station: Green Line E/Museum
For more information: 617-369-3622
Admission: Free
---
Save Big $$$s on Boston Museums and More Top Attractions
Find out how a Boston Discount Card gives you free entrance to museums and lots of other attractions every day while your card is valid - plus you get to go straight to the head of the line.
---
Ice Skating Begins at Frog Pond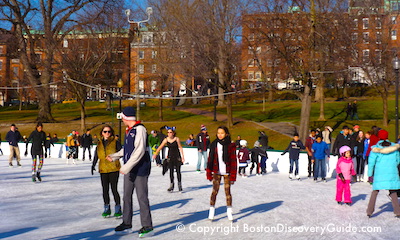 Frog Pond in Boston Common opens for ice skating on November 21 at 10am (to be confirmed), with free admission through 4pm (all other fees such as for skate rental apply).
Be sure to stop by the Lily Pad Cafe snack bar, overseen by the talented chefs from 75 Chestnut and Hampshire House, where you'll enjoy some of the best hot chocolate, Belgium waffles, and cookies in the city.
For more information or weather-related updates, call 617-635-2120.
Closest T station: Green and Red Line/Park
Park: Boston Common Garage

More about ice skating on Boston's Frog Pond
Stay near Boston Common & Enjoy Ice Skating on Frog Pond
---
Boston Hotels Special Packages for November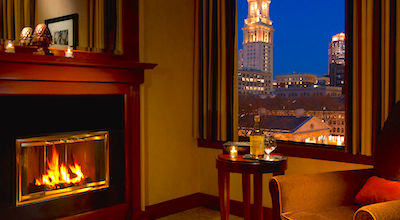 Check out these attractive November specials at top Boston hotels. Click on Check Rates to find best rates - we also give you the hotel's phone number in case you need to call to get the package.
Suite Savings at the Bostonian (617-523-3600) - Save 25% off suite accommodations, a $25 food and beverage credit, and a VIP welcome amenity ; special terms may apply. Check reviews and book
Retail Therapy Shopping Package at the Colonnade (1-800-962-3030) - Just in time for holiday shopping - Includes discount booklet for over 500 stores in the Shops at Prudential Center and Copley Place Mall, overnight accommodations for 2, and overnight parking. Check rates and book
Pay rates equal to your birthday year at Boston Sheraton Hotel (886-716-8134) - Stay the first night at the regular rate starting at $199 and pay a 2nd and 3rd night rate equal to your birth year. Born in 1958? Pay $58 for those nights. Use promo code NBR when you book. Check reviews and book now
---
Black Friday - Shopping Bargains, Sales, Discounts!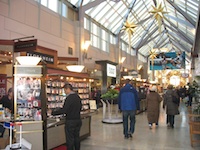 When: Friday, November 29 - as early as midnight in some places
In preparation: Take a nap right after Thanksgiving dinner, pack a turkey sandwich, start early, and keep your sense of humor!
If you're visiting Boston during the Thanksgiving holidays, indulge in "Black Friday" bargain-hunting - if you dare! The mad scramble to scoop up huge bargains is not for the faint of heart.
Find Black Friday sales on Boston travel
Where should you go? Try these Black Friday suggestions:
- Assembly Row Outlets vs Wrentham Premium Outlets - Both outlets offer big savings - but stores differ, so see our comparisons
- Newbury Street boutiques and Boylston Street "big box" stores - Look for biggest savings on high end designers
- Quincy Market/Faneuil Hall Marketplace - Big chain stores and unique Boston shops - savings are usually good here
- Cambridgeside Galleria (huge Best Buy, big Macys, lots of markdowns)
- Prudential Center - Middle of Boston's Back Bay neighborhood - Saks, Lord & Taylor - sales on lots of favorite brands
- Wrentham Premium Outlets (Get there super early - sure to be mobbed but savings can be huge)
- Natick Mall - Biggest shopping mall in Boston - you'll see sale signs everywhere
More recommendations for holiday shopping in Boston
---
Museum of Science Exhibits - 2020
Special Exhibits
Project Vaccine - Learn more about vaccines and their development in the Museum's newest exhibition
Design Engineering Workshop - Design, build, and test solutions for everyday problems
Resilient Venice: Adapting to Climate Change - Learn how we can implement solutions in this new pilot gallery
Permanent Exhibits
With fascinating permanent exhibits for all ages, there's always something to see, do, and learn. Here are just a few of the most popular: Butterfly Garden (extra fee), Colossal Fossil: Triceratops Cliff, Cosmic Light, Dinosaurs, Arctic Adventure, Hall of Human Life, Live Animal Care Center, Mathematica, Nanotechnology, Natural Mysteries, New England Habitats, The Light House - plus 17 more!
Where: Boston's Museum of Science
When: Daily, 9am-5pm; open until 9pm on Fridays
Admission: $29 general museum admission ($24 for kids). Buy online to skip the line. Get free museum admission when you have a GoBoston Discount card or Boston CityPASS card.
Imax Theater and Planetarium: Additional fees apply
---
Not Sure about Boston Neighborhood Locations?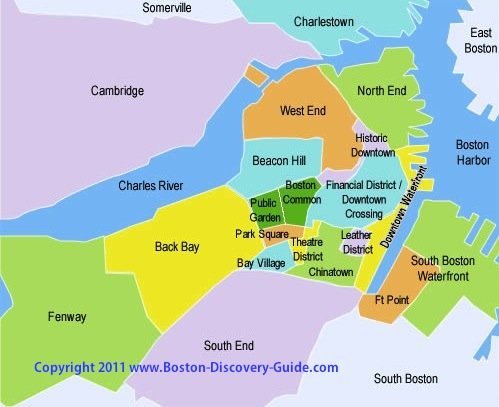 This neighborhood map should help you get oriented. You can find a list of top attractions in each neighborhood here.
Need a more details? Here are our favorite free and low-cost Boston maps.
---
Boston Tuba Christmas Concert at Faneuil Hall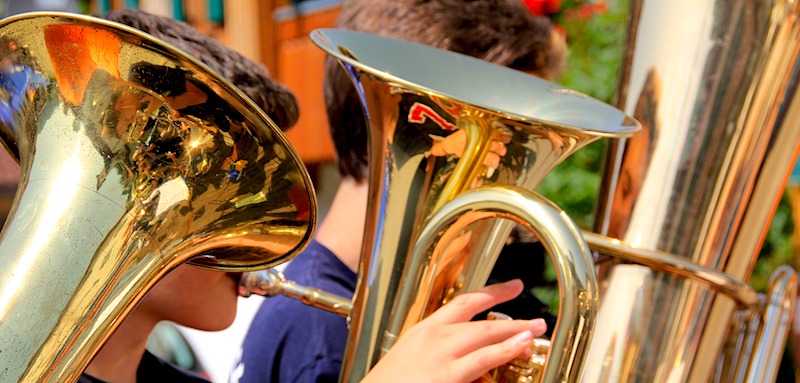 To enjoy one of Boston's most unique holiday concerts, head over to Faneuil Marketplace on Saturday, November 30 at 2pm, when 200 tuba players will delight the crowd when they perform their annual free Holiday Concert of Christmas classics in front of the Marketplace's huge Christmas tree.
Never heard so many tubas in concert before? Then you should definitely attend - this is an awesome concert!
Closest T station: Orange Line/Haymarket
Parking: Boston garages near Government Center
---
2 Easy Ways to Save BIG in Boston on Tours, Cruises, Admissions
Best way to save in Boston. Save up to 50% when you take a Boston Harbor cruise or Duck Boat tour, visit Plimouth Plantation, the New England Aquarium, Museum of Science, Museum of Fine Arts, Fenway Park Tour, and more. Compare to find out which one is best for you.
---
Holiday Decoration Displays in Boston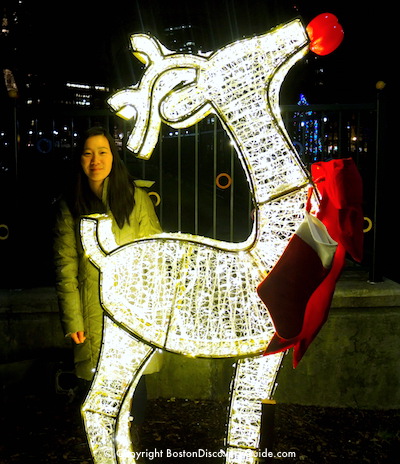 Festive holiday events take place throughout the last 3 weeks of November as dazzling holiday decorations get put into place, such as these giant golden balls, part of an expansive display in Prudential's South Garden.
Find out when tree lighting ceremonies happen and watch the lights go on.
In addition to Prudential Center, other good places in Boston to see Christmas decorations go up - or see the festive effects once they're in place include:
- Faneuil Hall Marketplace (be sure to check out the spectacular holiday tree and Blink!)
- Boston Common when the special Christmas tree arrives from Nova Scotia
- Christopher Columbus Park Trellis in the North End
- Macy's Holiday Tree Lighting on Summer Street in Downtown Crossing
- Charles Street in Beacon Hill
- Copley Square in Back Bay
- Boston Common, after the Holiday Lighting Ceremony
---
Plimouth Plantation Tours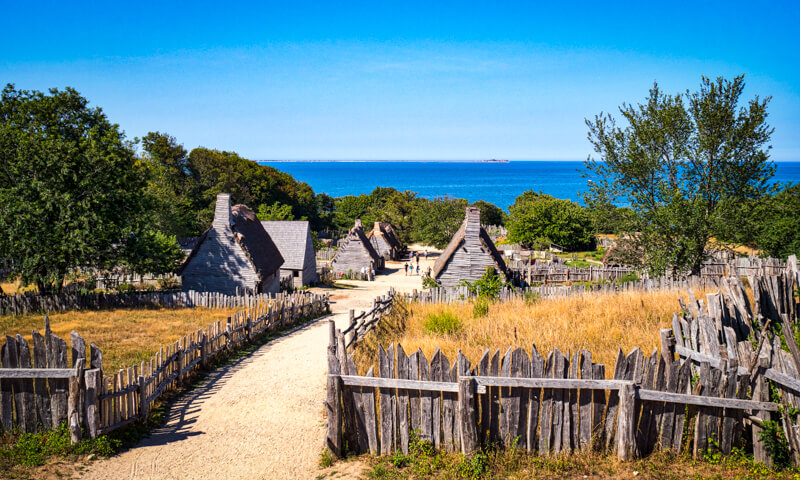 Visit the site of the first Thanksgiving by making a day trip to where the Pilgrims first landed and settled back in 1620: Plymouth MA, just south of Boston, where you can see the Pilgrim Monument, go on board a reproduction of the Mayflower ship that brought the Pilgrims to the New World, and explore Plimouth Plantation, an amazingly authentic re-creation of the Pilgrim's first settlement where you can interact with actors playing the role of each of the 17th century settlers and members of the Wampanoag Nation who helped them survive.
Most convenient way to visit: Join this special Plimouth Plantation tour - you'll be picked up at your Boston hotel, and will get to visit Plimouth Plantation, Mayflower II, and explore the waterfront. Includes pick-up, transportation, admission.
---
Thanksgiving Parade and Celebration in Plymouth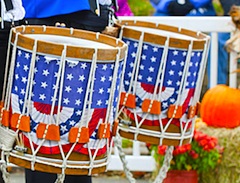 One of the top Boston events in November is Thanksgiving, and to get a full flavor, head south of the city to Plymouth to join this huge 3-day Thanksgiving Celebration along the harbor and waterfront.
The centerpiece is the Thanksgiving Day Parade, kicking off at 11am on Saturday, November 21, and ranked #1 in the Nation by AOL.
The parade begins at the historic waterfront. Costumed reenactors playing the roles of Pilgrims bring this period in our history to life during a food festival, music festival, and entertainment.
What makes this parade special are the beautifully decorated floats, drum and bugle corps, vintage cars, and reenactments from all periods of American history, beginning with the Pilgrim era in the 17th century and continuing through the 21st.
Where: Waterfront, Plymouth, MA
Where to stay: Best Plymouth Hotels
More Parade and Festival information: Website

Photo courtesy of USA Thanksgiving, the event planner
---
Boston International Antiquarian Book Fair - 2020
When: October 30-Nov 1
Where: Hynes Convention Center, 900 Boylston, Back Bay, Boston
Closest T station: Green Line / Hynes
For more information: 617-369-3204; website
Entrance fee: $20 for Friday night preview; free on Saturday and Sunday
Whether you're a serious collector of old books, want to shop for a few holiday gifts, or just like to read, the huge Boston International Antiquarian Book Fair is a must-visit. With over 130 dealers from the U.S. and Europe, the fair attracts visitors from around the world. In addition to the rare, collectible, and antiquarian books on exhibit and for sale, you'll also find manuscripts, autographs, maps, atlases, modern first editions, and fine and decorative prints. Do you think you already own a treasure? Bring your own books, maps, and ephemera and get a free appraisal.
If you're coming from out of town, hotels near the Hynes include the Back Bay Hilton, the Mandarin Oriental Boston, the Colonnade, the Charlesmark, the Sheraton Boston, and the Lenox.
---
Jewish Film Festival
When: November 6-17
Where: Brattle Theatre in Cambridge, West Newton Cinema, Somerville Theatre, Museum of Fine Arts, Coolidge Corner Theatre in Brookline, and other theaters throughout the Greater Boston metro area
Tickets: Most films are $16, with discounts for students, seniors, members, and groups
More information: Website
Enjoy the best new international and American independent films exploring the Jewish experience and presenting films with themes about Jewish culture, heritage, and history. Traditional, experimental, documentaries, and animated formats.
---
Veterans Day Events in Boston - 2020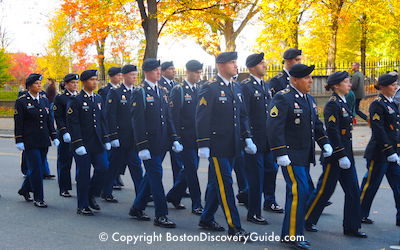 When: Wednesday, November 11, 12 noon (time to be confirmed)
Two rival Veterans Day Parades marching through downtown Boston, even larger Veterans Day sales, a military history Harbor Island cruise to Fort Warren, and special restaurant deals for veterans are just a few of the special events happening in Boston on Veterans Day.
Find out more about the Parade(s), and more Veterans Day activities
---
More Fun Ways to See Boston
---
Looking Ahead to Winter Events in Boston
---
Questions & Answers about Visiting Boston in November
Visiting Boston in November - Travel Tips for a First-Time Boston Visitor
I am planning a 4-day stay in Boston in mid-November - I am traveling by myself, no car, and staying in . . .
---
More to Do in Boston in November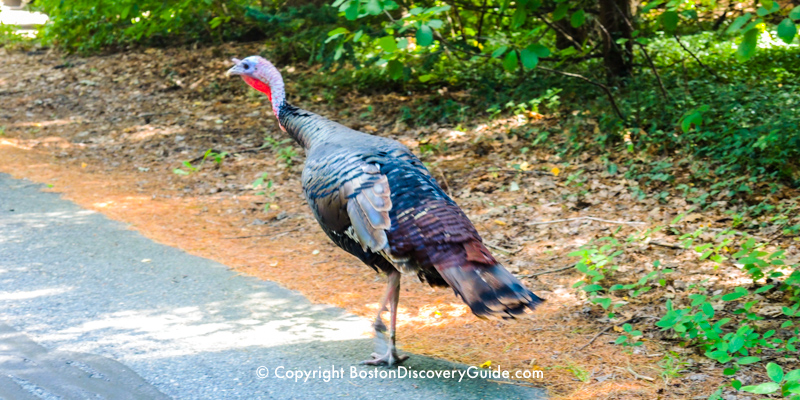 ---
---
More Articles about Boston Events & Things to Do in November
---
More Fun Ways to See Boston
---
Need a Boston Hotel or Apartment?
Use this handy map from Booking.com to find the perfect place to stay. Just enter your dates to find what's available, see the best rates, and make your reservations.