Home > Boston Hotels >
Hotels near Government Center
Top Boston hotels near TD Garden, Faneuil Hall Marketplace, and the North End
If you're looking for hotels near Government Center, TD Garden (formerly the Fleet Center), Massachusetts General Hospital, the Museum of Science, and Faneuil Marketplace, you'll find a number of excellent choices.
Many of the West End Boston hotels near Goverment Center also offer the advantage of being close to both Beacon Hill and the North End.
Use the map at the end of this page to locate all hotels near TD Garden and other nearby Boston attractions.
Boxer Hotel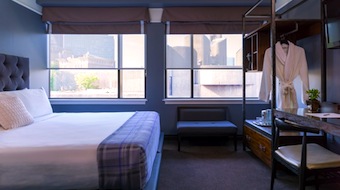 Stylish Boxer Hotel (formerly the Bulfinch)is located near historic Bulfinch Triangle, one of Boston's oldest and historic neighborhoods.
Close to Government Center, the Garden, Faneuil Marketplace, and Downtown; convenient for business and leisure travelers.
Liberty Hotel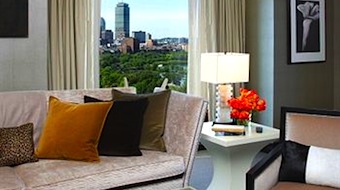 Located in a former jail, the Liberty Hotel features interesting public spaces, up-scale guest rooms, and great views.
Wyndham Hotel Boston near Beacon Hill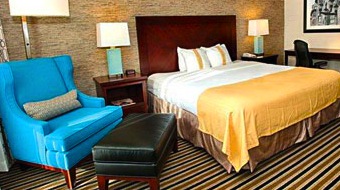 The Wyndham Hotel Boston is a great choice for anyone seeking a hotel close to Massachusetts General Hospital, Government Center, and Beacon Hill.
Stroll over to Beacon Hill, almost across the street from the hotel, and explore the many wonderful restaurants and antique shops.
Holiday Inn Express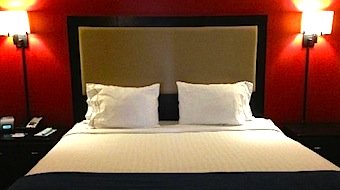 Located very close to TD Garden and its lively bar and club scene, the Holiday Inn Express has recently benefitted from renovations - including the new windows.
The Holiday Inn Express is also close to Government Center and an easy walk to the North End and Faneuil Hall Marketplace.
Onxy Hotel Boston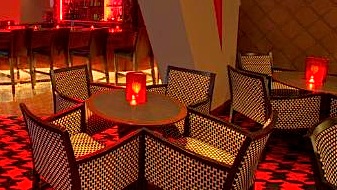 Sleek and contemporary Onyx Hotel Boston (part of the Kimpton hotel group) features vibrant decor, free WiFi, and a location just a block away from TD Garden and Government Center.
Relax in the hotel's Ruby Lounge - or check out some of the fun sports bars nearby.
Map of hotels near Government Center and TD Garden
More Boston Hotels to Consider
Like this Page? Please Share!
Home > Boston Hotels > Hotels near Government Center