Home >
Boston Travel Questions and Answers
Ask your questions about Boston travel here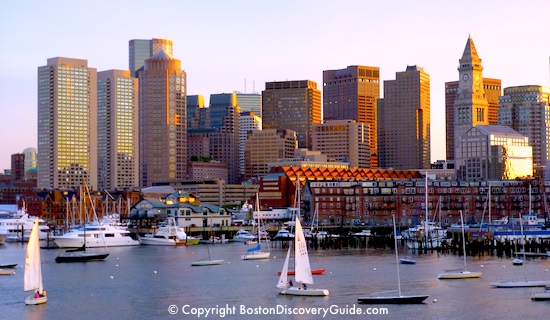 Boston skyline photographed from Boston Harbor

Do you have a Boston travel question?
Perhaps you want to know:
What parts of the Freedom Trail will 12-year-olds like?
Which hotels are close to the St. Patrick's Day Parade route?
How long should I plan to spend in the New England Aquarium?
Which restaurants do you recommend for gluten-free menus?
When does the weather get warm enough for swimming at nearby beaches?
We may have already answered your question on Boston Discovery Guide. Just use the search box or browse through the menu topics.
If you don't find what you're looking for, you can use the form below to send us your question. We'll be happy to
Just use the form below to send us your questions about Boston travel, attractions, hotels, restaurants, and things to do.
Ask Your Boston Travel Question
Like this Page? Please Share!
Boston Discovery Guide > Boston Travel Questions