Boston Events Calendar Submissions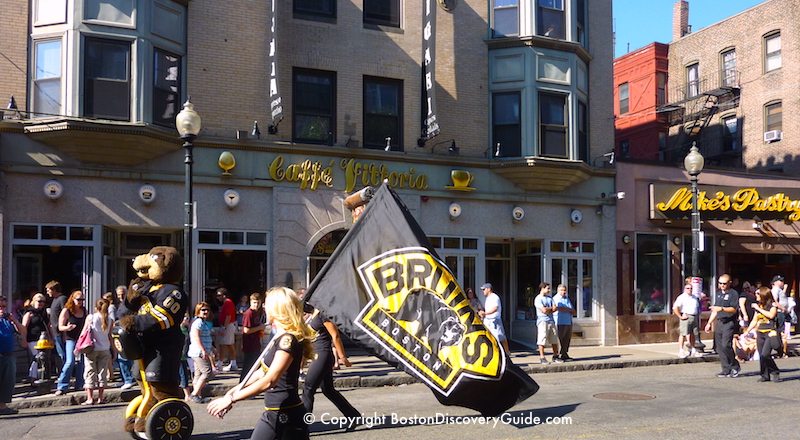 This is where you can submit your Boston Event Calendar for inclusion in our monthly listings of interesting events - celebrations, sports, theater, music, film festivals, food events, historic reenactments, and all the other events that tourists visiting our city as well as Boston locals will find enjoyable.
Although our major focus is on recreational events, we also publish information about some business and professional conferences and other events - particularly those of interest to key Boston economic sectors, such as medicine, pharmaceuticals, education, financial services and development.
We have a few general guidelines - so before you submit your event, please make it meets these criteria:
1. The event should appeal to Boston tourists and locals, and generally should take place in central Boston - ideally in a location easily reached by public transportation or on foot. There are a few exceptions such as art and music festivals, garden tours, historical reenactments, winter sports events, etc.
2. You MUST include key information about the event, and details that would enable someone to actually attend. Please submit this in 1-5 well-written paragraphs with no spelling or grammar errors. Here is a checklist for what to include:
Name

of the event

Why

someone would find it interesting

Date and time

Location

Who

is sponsoring or presenting it

Where

to get more information - phone #, web address, contact name, whatever
Please note that the #1 reason why we do not include submitted events is that the submitted information fails to state when the event takes place, or where. Including a photo of a poster with this information is not sufficient - it must be included in the paragraphs you submit.
3. If you have 1-4 photos related to the event, please upload them too.
4. Please note - Our focus is on providing a high-quality website that addresses the interests of our core visitors - tourists and locals looking for interesting things to do in central Boston. For a variety of reasons, we do not publish all submitted events, and we reserve the right to decline to publish specific submissions.
5. We do not include live links with published submissions.
Form for Submitting your Boston Event
Please click the month when your event takes place to access the submission form.
If your event spans two months, you can submit it for both months.
January | February | March | April | May | June | July | August | September | October | November | December
Boston Events Calendars for Each Month
Wondering what else is happening each month?
January Events - New Year's Day brunches, Polar Bear Swim, Wine Festivals
February Events - Valentine's Day, Beanpot Championship Games, New England Boat Show
March Events - St Patrick's Day, Dine Out Boston, Boston Flower and Garden Show
April Events - Boston Marathon, Patriots Day, Red Sox Opening Game at Fenway Park
May Events - Memorial Day, Duckling Day Parade on Mother's Day, Garden Tours
June Events - Dragon Boat Races, Scooper Bowl
July Events - July 4th Pops Concert and Fireworks, Shakespeare on the Common, Tall Ships, Harborfest
August Events - Dine Out Boston, Feasts and Festivals in the North End, Concerts, Shakespeare on the Common
September Events - Labor Day, Beantown Jazz Festival, Boston Wine Week, Fashion Week
October Events - Halloween, Run of the Charles Regatta, Columbus Day Parade
November Events - Thanksgiving, Veterans Day, Black Friday, Christmas Tree Lightings
December Events - First Night, Christmas in Boston, The Nutcracker
---
How to Save Money on Event Tickets
Many events on the Monthly Event Calendars require tickets. Sometimes, there's no alternative to paying full price - but for other events, you can find ways to save a little - or a lot.
Boston Discovery Guide offers savings tips and suggestions about where to find discounts - so be sure to check out these topics: